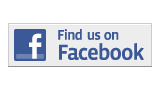 TOP STORY
From humble beginnings as a two-day fair in 1984, the Miami Book Fair International has grown into an event of international acclaim that features renowned authors and celebrities.
Acrobatics: The Confucius Institute at Miami Dade College's Wolfson Campus held the Harvest Moon Festival on Sept. 22. Pictured are two performers during a routine in front of Off-The-Grille in Building 2. COURTESY OF PHIL ROCHE / MDC MEDIA RELATIONS

Cutting Edge: Miami Dade College's human patient simulators can be programmed to a number of different scenarios, all designed to train students in the treating of human patients. AKEEM BRUNSON / THE REPORTER

Falling Short: Guard Melanie Ducott breaks away for a layup in the second half of the Lady Shark's regular season opener on Nov 1. Ducott scored 16 pts along with 4 assists and 3 steals in a 5 point overtime loss to Daytona State College. GREGORY CASTILLO / THE REPORTER

Mad Dash: Guard Melanie Ducott dribbles the ball up court against defenders from Daytona State College. Ducott scored 16 points to go along with four assists and three steals. The Lady Sharks lost their season opener 70-65 in overtime, on Nov. 1, at Kendall Campus. GREGORY CASTILLO / THE REPORTER

Serenading: Jazz trumpet soloist Bobby Shew performed for Miami Dade College students at Wolfson Campus on Nov. 10. Shew was accompanied by guitarist Mike Di Liddo, pianist Jim Gasior, bass player Rick Doll and drummer Rodolfo Zuniga. The performance introduced students to some of Shew's original compositions as well as a few other well-known compositions like A Night in Tunisia by Dizzy Gillespie and Frank Paparelli and Randy Aldcroft's Breakfast Wine. AKEEM BRUNSON / THE REPORTER
HIGHLIGHTS
North Campus SGA Vice President Angela Macias and North Campus SGA Secretary Alejandro Seros have stepped down from their posts.
New high-tech simulation dummies at Medical Center Campus offer a myriad of training scenarios.
The Lady Sharks volleyball team won the 2010 Florida Community College Athletic Association state championship, and will now move on to nationals.
Thanksgiving is a time to count your blessings, but it is often forgotten how this holiday came to being.