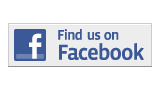 ---
Entertainment
Myriad Of Activities To Entertain Fair Crowds Entertain Fair Crowds
By Julie McConnell
Julie.McConnell001@mymdc.net
Miami Book Fair International is back at Wolfson Campus with a week full of activities for book enthusiasts from Nov. 14 - 21.
Events include wine tastings (Twilight Tastings), the Evenings With series, Children's Alley, seminars about comic books and graphic novels found at The Comix Galaxy, art exhibits and the street fair.
This year's theme is based on the bicentennial anniversary of Mexico's independence from Spain and Mexico's centennial celebration of the 1910 Revolution. There will be Mexican food, art and literature throughout the fair.
The Freedom Tower will house a Mexican art exhibit called "Cuento del Conejo y el Coyote" by Francisco Toledo and a multi-paneled painting by Jose Nuño.
Throughout the week, Mexican artists will attempt to break the world record for the largest book spiral; hoping to collect 10,090 books.
The record was previously set by the IntegArte Project in the historic main square of Mexico City.
Books will be donated to Florida jails; donations will be taken for the duration of the week.
On Nov. 15, The Comix Galaxy will have an exhibition of original drawings from the graphic novel, "Cuba: My Revolution" by Inverna Lockpez and Dean Haspiel.
From Nov. 18 – 19, The School of Comics and Graphic Novels will host sessions on how to create your own comic and graphic novel.
"Graphic novels can be a transition, as well as an end in itself," Lissette Mendez, program coordinator of MBFI said. "Kids maintain interest in reading when they can visualize it."
An outdoor literary festival, the Street Fair, will be taking place from Nov. 19–21 at the World Stage, NE 1st Avenue between 3rd Street and Kyrakides Plaza.
There will be tables full of booksellers and exhibitors available for the public to browse different kinds of books.
There will also be book signings Entertain Fair Crowds and music playing throughout this weekend.
From Nov. 19–21, the Children's Alley will be open for children to play games, make masks, listen to storytellers, watch theater and collect keepsakes.
Dental hygiene students from the Medical Center Campus will be making presentations with puppets about dental care and will be distributing health care coloring books Nov. 19 -21.
"Out of all the programs we put together, the ones we elaborate for children have my heart because I feel that it is extremely important to instill a love for reading in young kid's hearts," said Alina Interián, executive director of the Florida Center for the Literary Arts.
More Entertainment Articles
---