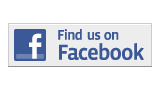 ---
News
In Brief
Paper Boat Paraded Around Kendall Campus For Fall Fest Festivities
A life-size, handmade paper-mache boat made its way around Kendall Campus on Nov. 3, which was part of celebrations for Fall Fest 2010. Built by the Visual Arts Student Organization, the parade began at the M building and ended at the library. From Nov. 2 - 19, Kendall Campus hosted the fourth annual Fall Fest, a celebration of performance art events. Included in the festivities: the Latin Jazz Festival and the Carnival For Kids of All Ages.
—Melissa Adan
College Offering Study Abroad Programs In China
Miami Dade College is offering students the opportunity to study abroad in China.
The program will be from May 7 to June 6. A total of 15 students will be selected and the cost of the program will be $3,995 per student.
A minimum 2.5 grade point average is required. These students will be studying at Shanghai Lixin University of Commerce.
—Ayoyemi Ajimatanrareje
Harvest Moon Festival Held At Wolfson Campus
The Harvest Moon Festival took place on Sept. 22 at Wolfson Campus, allowing students to experience some Chinese culture.
The event was hosted by Wolfson Campus' Confucius Institute, which opened this April, as a result of a partnership between Miami Dade College and the Chinese Ministry of Education; the Institute is one of 65 in the United States.
The event included special dance performances, martial arts presentations and several types of traditional Chinese foods.
—Kirsten Rincon
Medical Center Campus Students Win State Awards
Miami Dade College Medical Center Campus students won three first place awards at the Florida Nursing Student Association Convention.
The event was held in Daytona Beach from Oct. 27- 30.
Gail Hoyer, the chapter president of the Student Nurses Association at Miami Dade College, and Colin Walker, the lead developer of the website team, received first place for Best SNA Website.
The Student Nurses Association from the Medical Center Campus also scored first place for Best Host School for hosting the most effective seminars.
"Nursing is more than just a profession, nurses put themselves in other people's shoes," Hoyer said.
Students were not the only ones to win prizes; team adviser Pauline Kerr won the Amblyopia award fo her screening project on preschool children in South Florida.
"The heroes are the students and faculty, who are [here] day in and day out," said Madeline Pumariega, dean of administration and students at Medical Center Campus. "That is what makes them all shine."
—Melissa Adan
Disability Awareness Day Held At North Campus
The Access Services Department for disabled students celebrated National Disability Awareness Day on Nov. 3 at North Campus.
T he celebration feat u red a demonstration of special equipment used by disabled students to enhance their ability to learn. These devices included a reading apparatus that verbally reiterates words on a paper, so that students who are visually impaired can read and follow along in class, as well as devices that enable computers to read words out loud on documents scanned into its hard drive.
"We are really pleased to be able to show the community what we do in our department and what disabled students can do," Edwards said.
—Mark Overton
Open Mic Night Event To Be Held At Kendall Campus
The final Open Mic event at Kendall Campus, 11011 SW 104 St, will be held on Wednesday, Nov. 17 at 6 p.m. in Room 6120.
The show includes poetry, musical performances, spoken word, performance pieces and collaborative works. Artists may perform more than one piece, but the maximum time on stage is three minutes.
Starting three years ago, the program now happens a couple of times each semester, with the exception of summer terms.
"The talent and passion [is] plentiful," David Tulloch, the event's co-founder, said. "We wanted to have a place for budding writers and seasoned performances to share ideas."
Anyone interested in being a part of the showcase can register up to a week in advance at the
Writing Center in Room 2207 or in the Communications Department, Room 2217.
—Ivette Franqui
Composer To be Honored With A Night Of Music
Kendall Campus will celebrate Polish-French composer, pianist and music teacher Frédéric Chopin, during a night of piano compositions in Room 6120 at the McCarthy Auditorium at Kendall Campus, 11011 SW 104 St, on Thursday, Nov. 18 at 7:30 p.m. The Chopin Piano Concert is set to commemorate 200 years of Chopin by playing his works. Coordinated by Kevin Wayne Bumpers, a music professor at Kendall Campus, the concert will feature both students and faculty performers. The event is free and open to the public.
—Gustavo Pozo
Guys & Gals
The Miami Dade College Men's and Women's Basketball Teams opened up their 2010-11 regular seasons on Nov. 3 and Nov. 1 respectively. The Men's team won their season opener against IMG Academy 74-62. The Lady Sharks lost their season opener against Daytona State College 70-65.
—Gregory Castillo
More News Articles
---