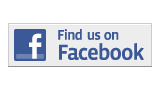 ---
News
Mannequins Simulate Real-Life Situations For Medical Students
By Monica Suarez
Monica.suarez006@mymdc.net
CHRIS has died more than 50 times in the past five years.
On occasions, he has high blood pressure, and has even been in a coma; CHRIS is not your average Joe, in fact, he's not even human.
He's one of eight human patient simulators used by students at Miami Dade College's Medical Center Campus. Approximately two months ago, the college purchased three new models—Harvey, iStan and a second CHRIS.
Each mannequin costs between $95,000 and $270, 000, depending on the function they simulate.
"Students are excited, less threatened and more confident," said Yamina Alvarez, a professor and chair of the nursing resource technology committee at the Medical Center Campus. "[With these mannequins] students can do multiple simulations and practice their skills."
Some of the simulators respond to medication, produce bowel sounds and can be programmed to go into a coma. They can be set to dilate their pupils, blink their eyes, rise their chest, have a pulse, and make breathing and heart sounds, among many other things.
By practicing with mannequins, classes of 10 to 15 students get hands-on experience with the simulators. The students, aspiring nurses and doctors, are free to make mistakes without risking the lives of real patients.
"It was really challenging," said Decarlos Bradley, 44, graduate of Miami Dade College's Medical Center Campus. "It helped us not only understand the textbook, but also get the opportunity to practice our skills."
On campus, students are put through simulated situations in teams of five. They are assigned a specific situation like responding to a heart attack victim and then given a week to research. Each member is assigned a specific role such as medication nurse, primary nurse, secretary, physician, or respiratory technician.
On the day of the simulation, the teams have 30 minutes to assess and diagnose the patient and treat and implement physician orders.
The professors, then debrief each student individually and assess how they performed.
While the students are the stars, the mannequins make the production possible. Each mannequin is used for a different purpose and can mimic about 85% of the human body and its functions.
Harvey is used strictly for working with the lungs and heart and does not respond to medication. iStan can cry, cough, dilate his pupils and talk.
Noelle is the oldest mannequin and is a child-birthing model. CHRIS, the first mannequin purchased, is the most advanced. He costs $250,000, can die, fall into a coma, be programmed to have high or low blood pressure, and urinate.
After students do well with the human patient simulators, they earn clinical time at hospitals and nursing homes.
"I've learned to take pulses in different places and hear abnormal heart rates," said Miguel Navarro, 26, a student in the physician assistant program. "It has been a great experience."
More News Articles
---