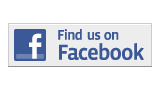 ---
Opinion
Cooking with Rachael
By Rachel Rosenberg
Rachel.Rosenberg002@mymdc.net
- Cook Time:
40 to 43 minutes
Ingredients:
- 3 boneless, skinless chicken
(or turkey) breasts
- 1 jar Classico basil pesto
- 1 1/2 lbs. red potatoes
- 1 extra large red onion
- 2 large tomatoes
- 1 large yellow pepper
- 1/4 cup extra virgin olive oil
- Badia complete seasoning
- Salt and ground black pepper
Instructions:
1 Preheat the oven to 425°F.
2 Wash and dry the potatoes.
Chop into medium-small
chunks.
3 Place the potatoes in large
roasting pan and drizzle the olive
oil over them.
4 Once the oven is heated, put
the roasting pan. Cook for 15
minutes.
5 Peel and chop the red onion
into chunks. De-seed and chop
potatoes in bite-size bits; chop
the tomatoes.
6 Once the potatoes have
roasted slightly, remove the
pan from the oven and lay the
breasts among the potatoes,
and sprinkle the veggies over
that. Make sure to spread the
meat out evenly. Spoon pesto as
desired onto each breast.
7 Return the pan to the oven
for another 25 to 28 minutes.
8 Cool and serve.
More Opinion Articles
---