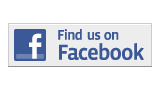 ---
Opinion
Feast For Thought
By Sarah Dawood
sarah.dawood001@mymdc.net
Just like the Bald Eagle migrates to find warm weather in the winter, the pilgrims migrated in search of a better life than England could give.
In November 1621, the pilgrims' first autumn harvest proved successful. The crops they originally tried to grow died, but eventually, they learned to grow corn, beans and pumpkins.
The Natives helped the pilgrims to plant and grow their crops, and to be thankful, they had the celebratory feast that is now remembered as America's "first Thanksgiving."
The present-day Thanksgiving has some religious significance, but it's mostly recognized as the time when family and friends come together to celebrate the goodness of life, and just be grateful about it.
Like all things American, Thanksgiving is celebrated euphorically all across the United States by friends and families reuniting and feasting on corn, pumpkin pie and turkey. Interestingly enough, some Americans Continue to debate: did the "White Man" steal this land from the Native Americans?
As someone who isn't American, I feel that I'm in the position to give a completely non-biased and neutral outlook on the topic. Which brings me to the question, how can you steal something that does not belong to anyone? Land can only be inhabited by the people who can protect it from invasion.
Geographically speaking, the world doesn't function on a "finders- keepers" attitude-it didn't in the past and it doesn't in the present day.
The English settlers were far superior to the Native Americans. They had strength in numbers. They won fair and square. It's not only the strongest who survive. Survival is for those who are most adaptable to change. This is why the pilgrims deserved the land.
The Native American tribes fought for territories and killed each other in a manner similar to the founders of America, but in the end, it was the English settlers who claimed victory.
Land doesn't belong to any human, unless the people take ownership by protecting and promoting it. The founders of America have defended its right to occupy this land and laid the foundations of the powerful national security and defense system that is in place today in the United States.
More Opinion Articles
---