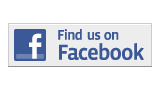 ---
Opinion
New Law Rights An Absurd Wrong
By Ernesto Ferris
Ernesto.ferris001@mymdc.net
Are you a felon? Are you a registered sex offender? Have you tested positive for drug use?
In Florida, a positive answer to any of these questions won't set a couple in the adoption process back, as much as a yes to, are you gay?
However, recently the Florida Supreme Court stated that the 30-year ban on gay couple adoption was unconstitutional. I could hardly believe it.
Finally, the ban has been lifted. A ban that was in some ways a draconian effort to prevent gays from having the same parental rights as their straight counterparts.
Though the efforts of those in favor of the ban were understandable (since the goal was to "protect" children) it seems ludicrous to take away the rights of a population due to "research" done by religious zealots and biased organizations.
It's difficult for us to put ourselves in the shoes of orphans or children in need of a home. They yearn for what they do not have: a family, someone to care for them and be there for them. A child's love is naïve- it doesn't know who your parents are or understand the stigmas of society.
Many kids without a family didn't get a chance to experience parental love because their potential parents were barred from even being considered to adopt them.
What I don't understand from the population opposing gay adoption is the rhetoric. "A child does better with a mother and a father." Does that mean that single parents can't provide anything for their children?
What about the atrocities caused by some straight parents? Bad straight parents are more acceptable than gay parents? In this state, gay parents haven't even been given a chance to prove that they can do the same job, if not better, than their straight peers.
If we can open our minds to diversifying parenthood, we can ensure more homes for kids.
Thankfully, the state of Florida saw exactly what I saw. It saw an opportunity to give these kids who are stuck in the system a second chance.
Hopefully this law will show that an era of fear, skepticism and refusal of the unknown has ended. We are one step closer to equality in all aspects, which including proving that we believe gays can provide loving homes.
More Opinion Articles
---