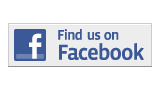 ---
Sports
Past Baseball Coaches Honored
By Juan Gonzalez
Juan.Gonzalez080@mymdc.net
Miami Dade College honored its former baseball coaches Demie Mainieri, Charlie Greene and Steve Hertz at Christopher Columbus High School on Nov. 4.
Current MDC baseball coach Danny Price and his coaching staff organized the event.
"You can't move forward without honoring the past," Price said.
 Mainieri, Greene and Hertz were presented with a bat that had their name, win-loss records and years of service on it.
The Sharks' baseball team was scheduled to play an intra squad game for the event, however, it was postponed due to rain.
Despite the in climate weather, each coach was formally introduced by long-time MDC public address announcer Jay Rokeach.
"I thought it was very nice. Danny did a very noble thing getting this together," said Mainieri, who started the baseball program at MDC in 1961. He also coached at North Campus for 30 seasons and accumulated 1,012 victories.
Greene took some time during the night to reminisce.
"We loved doing it. You don't have to work for this. There is nothing like coaching," said Greene, who won 935 games during his 30 years coaching at South Campus-which later became Kendall Campus.
Hertz who retired this past June, enjoyed seeing some of his players.
"Anytime we see former players, it lights in us the fond memories from over the years," said Hertz, who won 945 games during his time at Wolfson Campus and Kendall Campus.
Among the former players who attended were former major league baseball players Bucky Dent, who enjoyed a 12-year career, most notably with the Chicago White Sox and New York Yankees; also attending was Orlando Palmeiro, who played 13 seasons for the Houston Astros, the St. Louis Cardinals and the Anaheim Angels-now the Los Angeles Angels of Anaheim.
"I think it's a tremendous honor... they had a lot to do with a lot of peoples' careers," Dent said.
More Sports Articles
---