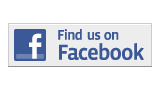 ---
Sports
The Booming Voice Behind The Games
By Carlos Sanchez
carlos.sanchez034@mymdc.net

Familiar Voice: Jay Rokeach speaks before a crowd at an event in Columbus High School on Nov. 4. Rokeach's body of work includes public address announcing at University of Miami football and baseball games, Miami Dade College basketball games and a stint as the Florida Marlins public announcer. GREGORY CASTILLO / THE REPORTER
Jay Rokeach's voice booms out from the Gibson Center Gymnasium at Miami Dade College's Kendall Campus.
Rokeach, the former sports information director for 20 years at North Campus, has served as the public address announcer for men's and women's basketball games at Miami Dade College for the past seven years.
He is legendary for his work with the University of Miami, now in his 43rd year as the public address announcer for UM football and baseball games.
"People have heard my voice for over 40 years and seem to enjoy the big-league style I bring," Rokeach said.
Rokeach has been honored by the College Sports Information Directors of America, and has also received the 2005 President's Award from the UM Sports Hall of Fame.
Before graduating in 1972 from the University of Miami with a bachelor's degree in mass communications, Rokeach went to Franklin D. Roosevelt High School in Brooklyn.
Eventually, he dreamed of calling games for the Los Angeles Dodgers.
"Although it didn't turn out that way, I have no regrets," he said. "I get to be part of some of the coolest sporting events. I'm content with my job."
That job eventually led him to the major leagues. Rokeach served as the public address announcer for the Florida Marlins from 1993 to 1998, even earning a World Series ring in 1997.
He has remained connected to stars.
Rokeach routinely attends charity events, with the likes of professional athletes, such as Dwyane Wade and National Football League Hall of Famer, Ted Hendricks. But Rokeach is far from starstruck.
"I'm past the point of awe," he said. "These [famous] guys put their pants on, just like the rest of us."
More Sports Articles
---