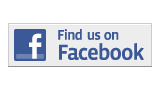 TOP STORY
Hundreds turn out to hear former President George W. Bush talk about his new book, Decision Points. A group of protesters voiced their opinion outside the venue.
Disenchantment: Protesters gathered at Miami Dade College's Wolfson Campus to protest former U.S. President George W. Bush's appearance in the Miami Book Fair International. Bush's appearance was the opening event of the fair, which lasted a week and featured hundreds of authors. GREGORY CASTILLO / THE REPORTER

Flying High: Joaquin Mantovani, a Eig-Watson School of Aviation student, has received a total of $15,000 in scholarships. GREGORY CASTILLO / THE REPORTER

MVP: On Nov. 18, the Miami Dolphins made a special presentation before their game against the Chicago Bears to Miami Dade College in honor of its 50th anniversary. Dolphins CEO, Mike Dee, left, presented MDC President Dr. Eduardo J. Padrón with a commemorative jersey. COURTESY OF THE MIAMI DOLPHINS

On Fire: Miami Dade College North Campus unveiled a new state-of-the-art fire truck for MDC's Fire Academy, Nov. 17. The truck, a 2011 Pierce Contender, will allow instructors to teach the students enrolled in the program. Pictured above, Captain Chris Cox from the Sunrise Fire Rescue Department—who is also a part-time instructor for the School of Fire and Environmental Sciences—inspects the truck, while Fire Academy student Jonathan Guzman Rivera stands in his fire suit. AKEEM BRUNSON / THE REPORTER

Toughing Up: The Miami Dade College men's basketball team is off to an impressive start, currently holding an 8-3 record. The Sharks are ranked second in the Southern Conference, after Palm Beach State College (9-0). Coming off of a 75-66 victory over Gulf Coast Community College, the team looks to take their talents to Ocala, Fla. on Nov. 11, to face the College of Central Florida (8-3) in the first match of the FCCAA Juco Shootout in Ocala, Fl. GREGORY CASTILLO / THE REPORTER
HIGHLIGHTS
North Campus Honors College Student Tania Perez finds way to break through barriers despite limitations.
Miami Dade College North Campus receives two new MEADE LX400 telescopes to build a bridge between textbooks and reality.
Tacara S. Turner, a 33-year-old journalism major living with Cerebral Palsy.
North Campus Mechanical Engineering Student Vanessa Núñez is at risk of deportation if DREAM Act fails to get through Congress.