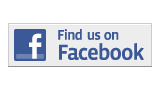 ---
Entertainment
A Psychological Tale Of Confronting Oneself
By Jennifer Fumero
Jennifer.Fumero001@mymdc.net
Academy Award nominee Natalie Portman stars in Darren Aronofsky's critically acclaimed film, Black Swan. Portman plays
Nina Sayers, a 28-year old prima ballerina at the cusp of achieving her lifelong ambition to star in a production at her ballet's company. Her ambition to dance is spearheaded by her controlling mother, Erica Sayers, played by Barbara Hershey.
Black Swan follows the story of Nina Sayers, a docile ballerina working for Thomas Leroy's (Vincent Cassel) ballet company.
When Beth Macintyre (Winona Ryder) becomes too old for Leroy's vision of the Black Swan, he employs Nina to take her place.
Beth, Nina's mentor, is infuriated. Overwhelmed with excitement and fear, Nina practices for her role as The Swan Queen and The Black Swan. When her controlling instructor and her ever-present mother, Erica Sayers (Barbara Hershey), push Nina to her limits, a young beautiful new ballerina—Lily (Mila Kunis)— who bears a striking resemblance to Nina takes over the role of the Black Swan. Infuriated by Lily's grasp in Nina's life, she practices for hours to prove that she encompasses a duality that includes beautiful and bestial qualities.
Mathew Libatique's breathtaking cinematography pulls you into a dark, morose fairytale. Not since 1948's classic The Red Shoes has ballet expressed such feelings of macabre. As Nina breaks into a psychological breakdown between the beauty and the bestial depths of her depravity, Libatique's cinematography is introverted and personal as we watch Nina Sayers leave everything on the dance floor. She is standing, center stage and with his beautiful selective coloring and tone, Nina is the prime object on the stage. 
Darren Aronofsky's go-to composer, Clint Mansell never fails with his bombastic adaption of Peter Tchaikovsky's sweeping ballet of the same name. With Black Swan, Mansel l keeps it simple and dark. The music sublimely marries the ugliness of
Nina's descent to her first-rate performance. Art director David Stein rejuvenated the Art Deco decadence for Black Swan. Stein's promotional blitz, alongside the art direction in the film, is an ode to the Art Deco movement. With
Black Swan, Darren Aronofsky directed a cinematic masterpiece with a somber portrayal of a fixation for perfection.
Natalie Portman gives us a tour-de-force performance. Her role as Nina Sayers is Oscar-worthy. Kunis is a surprise method actress as she embodies the grunge-era ballerina. She is graceful and elegant with the conniving
intelligence of a snake. Kunis perfects the role as Portman's doppelganger while Cassell is the strong, commanding ringleader.
He pushes Nina to the edge but he never loses his gallantry. Watching Cassell's Leroy is as frightening as watching Nina become the Black Swan.
Black Swan's repulsive hallucinations of claustrophobia and power are the film's main themes. It taps inside our biggest fear of failure and enforces our most primitive desires to conquer. It forces us to question how hard we work for success and makes us realize that if we lose sight of what's right, we lose everything.
More Entertainment Articles
---