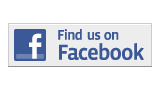 ---
Entertainment
Dressing For The Season
By Linda Armstrong
linda.armstrong@mymdc.net
Nothing shouts fashion horror like dressing for the wrong season.
You know, the ones that wear the velvet turtlenecks during the summer or the bulky hoodies during spring.
Since we live in South Florida— where temperatures rarely dip below 50—you do not want to overdo it this winter. Find something that says soft and warm rather than thick and exhausting. There is no need to dress like an Eskimo.
Despite the tough economic times, we still want the best in winter fashion without putting too much of a dent in our pockets.
By doing a little mixing up, we can do just that.
First, buy things that go with at least two things you already own. However, whatever you do, do not mix two seasons in one outfit. A scarf with shorts and tall boots only begs for attention, not compliments. Try a more reasonable approach like boot-cut jeans, sharp-toe leather boots, a V-cut long-sleeve T-shirt and a warm blazer.
Second, purchase pieces that are comfortable, warm and that complement your body structure. Don't be afraid to stop by the clearance rack. You never know, that trip could spark an exceptional wave in your fashion pool.
More Entertainment Articles
---