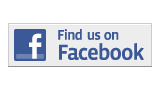 ---
News
Affordable Dental Services Offered To Community
By Andrea Perdomo
Andrea.Perdomo001@mymdc.net
Miami Dade College has partnered with Nova Southeastern University to provide low-cost dental hygiene services to the community.
The program was started three months ago; every Monday, six students from NSU go to the Dental Hygiene Clinic located at the Medical Center Campus to provide the services. Teeth cleanings are $20.
"We saw a need, so we provided help," said Susan Hudson, Dental Hygiene Clinic supervisor at Medical Center Campus.
Program Director Dr. Susan Kass describes the program as a "win-win" situation providing much needed dental care to the community while helping to expand the students expertise in the dental field.
Stephanie Hernandez, a senior dental student from NSU, who has completed a year's worth of private practice experience, said the program is "diverse" and "a great way to give back to the community."
She believes the diversity of the cases she has experienced through the program supplement her education.
Hernandez has enjoyed providing dental services to the public, and aspires to open her own public health clinic.
In order to receive treatment with the program, a person must be a patient of the Dental Hygiene Clinic and schedule an appointment.
"I can actually afford the dental care I need and I am so grateful for that," said Tisha Beckles, who has used the services at the clinic.
More News Articles
---