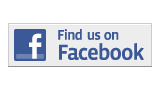 ---
News
Bush Opens MBFI With New Book
By Alexandra de Armas
alexandra.dearmas001@mymdc.net
It was not the usual setting for former President George W. Bush—sitting back, legs crossed and cracking jokes.
"John Newcombe and I went to a bar and he taught me how to drink beer out of a mug without hands," Bush said. "Which means you bite the edge of the mug and...I had too much to drink."
Bush opened the Miami Book Fair International on Nov. 14 at Miami Dade College's Wolfson Campus, where he spoke about his newly released book, Decision Points, to a crowd of several hundred people.
"I made a lot of controversial decisions," Bush said. "I wanted to give the reader a chance to understand the process by which I made decisions, the environment in which I made decisions, the people I listened to as I made decisions."
In his book, Bush reveals the only information he claims not to be documented in historical records: his emotions.
"The president is trying to bring us back to what he was going through, who he was talking to, what his advisers were saying, what the world was saying at those moments," said Florida Congressman Mario Diaz- Balart.
Throughout the book, Bush delves into the moments when he made several controversial decisions, including what it was like to be president on Sept. 11, 2001, or his perspective on Hurricane Katrina. He also touched on his drinking problem.
"My role became clarified," Bush said when talking about 9/11. "The priority of my administration changed from no child left behind, tax cuts or economic growth, to protecting America."
Bush described what it was like to encounter the emotional repercussions that followed the destruction of the World Trade Center.
"I then went to meet with families who still thought their loved one would come out of the rubble," Bush said. "It was an interesting position to be in; I had just come from the rubble. It was awfully hard to believe anyone would come out. So, I did the best I could to be hopeful and reassuring."
Other touchy issues included Bush's decision to approve enhanced interrogation techniques such as waterboarding, a torture technique where water is repeatedly poured on an individual's face.
"The information we received from those on who we used enhanced interrogation techniques saved American lives," Bush said. "I could not have lived with myself, had I not under the law use[d] the techniques to get the information, so our folks can react and prevent an attack. And I was fully aware at the time I made the decision, there would be a lot of controversy and blowback on this decision, but my job was to protect you."
The crowd listening to Bush at the MBFI applauded him, but a group of protesters outside of the event thought otherwise.
"In this country we are not suppose[d] to be profiting from crime, and here we have the Miami Book Fair supporting and endorsing and offering a platform for a man who is responsible for the deaths of well over millions of people and over 5,000 American soldiers," Hilary Keys said. "He is a war criminal and he needs to be investigated at the very least; because if we don't hold people accountable, we are telling the current and future administrations that they can do whatever they want and get away with it."
Another protester, Brent Jones added: "He should be in prison."
Miami Dade College President Eduardo Padrón said the visit was an exercise in collegial debate.
"I am happy, it is something that shows an example of civility and how you can disagree without being disagreeable," Padrón said. "I think being exposed to different thoughts and different ideas is what a college is all about."
More News Articles
---