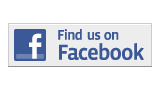 ---
News
In Brief
Homestead Aviation Student Receives Scholarship
Joaquin Mantovani, a student at the Eig-Watson School of Aviation at Homestead Campus, was awarded $7,500 in November by the Greater Miami Aviation Association-Bachelor Scholarship Fund.
The GMAA scholarship is annually awarded to qualifying aviation students pursuing a career in the industry. Mantovani was chosen amongst hundreds of students for demonstrating academic achievement, leadership and financial need.
"I feel very grateful, very honored, flattered," Mantovani said. This past April, Mantovani also received the Eig-Watson scholarship for an amount of $7,500. This year, he has received a total of $15,000 in scholarships.
Mantovani will be graduating with his Associate in Science in pilot technology this March.
—Ivette Franqui
Wolfson Professor Receives Florida Teaching Award
Elizabeth Nicoli-Suco, a Miami Dade College Wolfson Campus mathematics professor, was awarded the Florida Professor of the Year award by the Carnegie Foundation for the Advancement of Teaching and the Council for the Advancement and Support of Education.
Nicol i -Suco, a graduate of University of Miami, has a bachelor's and master's in mathematics. She teaches all levels of mathematics, from college prep to calculus.
"The one most powerful influence in my life is a desire to help students learn math," Nicoli-Suco said. "If there is a way to improve their learning process or better help my students, I will pursue it." Nicoli-Suco has received MDC's Simon Bolivar Endowed Teaching Chair.
She is also one of 25 English and mathematics professors from various community colleges selected for the Global Skills for College Completion Project.
"I make an effort to get to know my students as people and I give them the opportunity to show me how creative they can be," Nicoli-Suco said.
—Kirsten Rincon
College Begins Replacing Aging Vehicle Fleet With Vehicle Refresh Program
Miami Dade College is updating its fleet of service vehicles.
In phase 1A of the Vehicle Refresh Program, a total of 24 new vehicles were purchased to replace some of the older vehicles in the Public Safety and Campus Suppor t Services depar tments college wide.
The vehicles include 11 Ford Escapes, five Ford Rangers and eight Ford E-Series vans.
Jorge Massana, fleet operations supervisor, said the upgrade was necessary because of the aging fleet currently in use.
Some of the vehicles were more than 10 years old.
Massana, also the district motor pool coordinator, said that although the vehicles were maintained frequently, breakdowns were still an issue.
Phase 1B is set to follow soon after, replacing the vehicles for the telecommunications department with new Ford Transit Connects.
Other phases will soon follow until the entire fleet has been replaced.
—Mark Pulaski
Student Group To Host Dinner, Auction For Funds
The Hospitality Student Association at Miami Dade College's West Campus is having a Golden Holiday Dinner Fundraiser on Dec. 16. The event will be open to the public.
The event will be hosted at the 94th Aero Squadron Restaurant, 1395 NW 57th Ave.
There will be a $30 cover charge that includes dinner, beverages and cocktails. A silent auction will be held to raise donations for the student organization. Gabriel Bardo, event coordinator and HAS treasurer, hopes the event will bring students, faculty and the community together.
"We would like to warmly invite [students] to join us for this extra-special event in support of a brighter future for the hospitality professionals of tomorrow," Bardo said.
—Rafael Tur
Fundraising Art Exhibition At Freedom Tower
Miami Dade College is hosting an art exhibition and sale in celebration of its 50th Anniversary until Dec. 15. SmART, offers the opportunity to purchase and enjoy art from rising and well-known Latin American artists.
86 artists and 32 prominent galleries from eight countries will take part in the exhibition.
Names such as Guillermo Kuitca, Emilie Clark and Cecilia Paredes will be featured in the walls of the Freedom Tower.
The show will consist of 131 pieces. Proceeds from the sales will go to the MDC American Dream Scholarship Fund.
—Laura Vargas
New Four-Year Science Degree At North Campus
A Bachelor of Science in Microbiology and Cell Science degree program will be offered at North Campus starting next fall term.
In collaboration with University of Florida, students will be able to take all upper division classes online through the virtual college and take labs at North Campus.
"It is a pretty unique opportunity for students to get a degree from UF without leaving Miami," Biology Health and Wellness Chairperson Heather Belmont said.
Applications will be available starting in February and must be turned in no later than March.
Prerequisites for students include completing an Associate in Arts, biology 1 and 2, both Principles of Chemistry and Calculus.
A minimum 2.5 GPA is also required.
—Jessica Tejeda
Sculpture Unveiled At InterAmerican Campus
InterAmerican Campus hosted the opening of the "Route to Human Rights" project on Dec. 10.
The project represented the Universal Declaration of Human Rights Article 19, which supports freedom of speech.
The International Solidarity for Human Rights, an organization associated with the United Nations General Assembly, is part of this effort.
All eight Miami Dade College campuses have been selected to present artwork by local and international artists. The artwork will be symbolizing each of the articles.
InterAmerican campus was the first to unveil their artwork. Elevacíon by Uruguayan artist Mauro Arbiza, is the 16-foot sculpture inspired by Article 19. The artwork is on display at the corner of S.W. 27 Ave. and S.W. 6 St.
"I think it is a wonderful symbol for our campus having that from the beginning, it has been a bilingual campus with needs for languages that come from countries that do not have the freedom of speech," said InterAmerican Campus Dean of Students Lourdes Perez.
—Melissa Adan
Professor's Work To Be Shown In Taiwan
Alberto Meza, professor of fine arts at Kendall Campus, has recently been selected as a finalist for the International Biennial Print Exhibition, hosted by the National Taiwan Museum of Fine Arts.
The museum plans to hold a touring exhibit ion in three different art centers in Taiwan until April.
"Now imagine there are six judges and 1,400 pieces. So, it was an incredible challenge to select the work and incredible to be selected. You have a few seconds to impress the judges," Meza said.
His print work, Dwarfs Encounter Velazquez's Mirror, will be included in the permanent showcase of the museum.
—Julie McConnell
North Campus Metrobus Route Trip Discontinued
The schedule for Metrobus Route 19 has changed. As of Monday, Nov. 29, the 10:40 p.m. northbound trip departing from North Campus will no longer be available. The last northbound trip of Route 19 will depart North Campus at 10:10 p.m. with a southbound trip leaving at 10:29 p.m. According to Karla Damian, Miami-Dade Transit information officer, the trip was canceled due to lack of sufficient ridership. A bus route must maintain a minimum of eight riders per trip—this trip averaged only five. The move was made as part of service adjustments which occur twice a year to improve schedule reliability.
—Mark Pulaski
College Raises More Than $5 Million During Gala
Miami Dade College held its Golden Gala event at the Freedom Tower on Dec. 2.
The event raised more than $5 million for the college's American Dream Scholarship Fund. Several hundred people attended including music mogul Emilio Estefan and developer Jorge Perez.
The Gala's host committee was composed of world leaders from various f ields, including MDC alumni Cesar Alvarez, Sheldon Anderson, Ambassador Paul Cejas, Andy Garcia, Sylvester Stallone and Alexandra Villoch.
—Anna Carabeo
'Casino Night' To Be Held For Haiti Fundraising
Miami Dade College will be hosting a Casino Night for Haiti on Jan. 14.
The event will be held at Homestead Campus in Room F22 from 7 p.m. to 11 p.m., and will be open to the community.
Participants will have a chance to earn fake cash, which they will use to participate in a silent auction. Roulette, blackjack, craps, and pit boss tables will be set up to give a casino feel to the event.
Casino Night will serve as a fundraiser in order to raise money for Haiti, as well as to supply food for the poor.
—Ayoyemi Ajimatanrareje
Kendall Campus Hosts Art Show To Promote Peace
Kendall Campus held its fifth annual student art competition and exhibition, Quest for Peace, on Dec. 2. The show was inspired by the memory of Robert Horwitz, a philosopher and artist. The competition's goal is to raise awareness for peace.
Four $350 first place prizes were awarded along with seven $100 honorable mentions.
Donations went to the Robert Horwitz Art Memorial Fund. Students were honored in the areas of photography, drawing, painting, computer art and ceramics.
—Krystal Acevedo
More News Articles
---