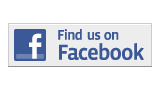 ---
News
InterAmerican Campus Gets Cafeteria
By Monique Madan
Monique.madan001@mymdc.net
InterAmerican Campus will have a new cafeteria on Jan. 4.
Previously, the campus had a small café. Dean of Administration Brian Stokes said the eatery that once served them was no longer appropriate for the 20,000 students that now attend.
"The campus has grown," Stokes said. "The campus will no longer look or feel as congested as it has been in recent times."
It will serve hot and cold meals.
"This café will be a tremendous benefit to the campus and our students," Stokes said. "Students, staff, and visitors have few eating options. None of these options were available directly on campus."
InterAmerican Campus Student Government Association President José Salcedo said it will make grabbing a bite to eat before class easier.
"[Students] need more space to interact and this will definitely encourage them to stick around," Salcedo said.
The seating capacity will allow for 60 people.
"I think that even though this campus is smaller, we deserve to have what other larger campuses have, including a place to eat and relax," said InterAmerican Student Life staff member Sandra Garcia.
Tiffany Garcia contributed to this report.
More News Articles
---