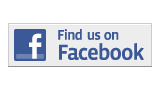 ---
News
MDC Leave Competitors Brain Dead
By Anna Carabeo
Anna.carabeo001@mymdc.net
Students from the physician assistant program at Miami Dade College's Medical Center Campus placed first and second at the Brain Bowl, a state medical competition held annually.
They bested several four-year schools including the University of Florida, Nova Southeastern University and Barry University.
Miami Dade College has participated in the event since 2007. They have won all four times.
"Participating in the Brain Bowl was so awesome," said Jannel Martinez, 26, who was part of the first place team. "It was a great preparation study wise, not only for the challenge, but for the board as well."
The challenge consists of various Jeopardy-style medical questions, ranging from naming the chemical compositions of microorganisms to matching symptoms and conditions.
According to Pete Gutierrez, dean of MDC's School of Allied Health Sciences, all the professors team up to help the students prepare for the competition.
"It's a very competitive challenge," Gutierrez said. "The professors really prepare the students and it's because of them we've been so successful."
Martinez said she spent many hours in the library with her teammates, reviewing and quizzing each other for two months.
"Pro-active learning is the road to success," said Nicolas Massinini, a professor at Medical Center Campus, who helps train the students. "Engaging the students in activities and challenges is a great way to prepare them. The most important thing to a professor is the students' preparation and the representation to the college."
Massimini said he seeks students with knowledge in various areas and who display enthusiasm for the medical field.
"Passion is the key to everything," Massimini said. "When someone has love and passion for what he or she does, it really makes a difference.
The students here are all passionate and eager to learn and it is [the professor's] job and purpose to open up as many doors as possible."
More News Articles
---