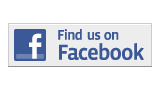 ---
News
Paving The Way Forward At West Campus
By Mark Overton
Mark.overton001@mymdc.net

Veteran: Ana Maria DeMahy is the former director of Student Life at Wolfson Campus; she is presently West Campus director of Student Services, as well as the chief administrative officer. ALEXANDRA DE ARMAS / THE REPORTER
Laughter echoes from Room 1208 at West Campus.
"My philosophy of life is not only the Golden Rule, but additionally making sure that life has humor every day," said Ana Maria DeMahy, director of student services and chief administrative officer at West Campus.
"Sharing laughter and finding humor in our daily lives brings people together and helps us to see our commonalities."
Her colleagues agree: "We laugh a lot while being very productive," said Yvette Sheran, assistant to DeMahy. "She's wonderful; I wouldn't trade her for anything."
DeMahy, the former director of Student Life at Wolfson Campus, is a key cog in the rapid growth at West Campus. The campus opened in March 2006 with less than 150 students; today it educates more than 4,300 students.
DeMahy oversees and facilitates all matters of student-related activities such as enrollment, testing and advisement. She also creates and hosts educational, cultural and entertaining activities for students.
"She's amazingly supportive, very understanding, patient and thorough," said Elizabeth Perez, a 32-year-old nursing major. "She's very insightful. If she doesn't have a very elaborate answer, she will find [one] for you."
DeMahy is currently taking an active role in creating a new parking garage and remodeling the library at West Campus.
She also serves on a number of college-wide organizations and committees.
DeMahy is the chair person for the Campus Legislative Advocacy Committee, the co-chair of the Autographing Committee for the Miami Book Fair International and she is an active member of one of the subcommittees for the College Strategic Plan.
DeMahy, a 1971 graduate of Hialeah High School, graduated from Miami Dade College in 1974 with an Associate in Science degree in interior design, a field she worked in for two years.
She later attended Florida International University, where she earned a Bachelor of Science in psychology. DeMahy then graduated from Nova Southeastern University with a master's degree in counseling psychology.
Despite DeMahy's demanding schedule, she finds time to sit back and watch old movies and television shows. She also enjoys spending time with her family.
"I do have two wonderful adult kids, both attended MDC, as I did," DeMahy said. "My parents are a big part of my life, we are very fortunate to have them."
Students at West Campus said she makes them feel like family too.
"You can sit in her office, no matter who you are," Perez said. "Her door is open for you."
Alexandra de Armas contributed to this report.
More News Articles
---