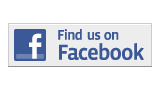 ---
News
Student Overcoming Optical Obstacles
By Mark Pulaski
Mark.pulaski001@mymdc.net
Sitting on a bench outside McArthur Hall, North Campus Honors College student Tania Perez watches the cars come and go.
Perez wishes she could hop into her own car and drive home. Unfortunately, things are not that simple— she is legally blind.
Born in Havana, Cuba in 1991, Perez was no different than any other child.
But in first grade, she began to notice that something was wrong.
"I used to sit in the back of class, in the last seat. Little by little I had to move forward," Perez said. "Until the point where I couldn't read what was on the board from the first seat."
One day, Perez' mother, Alicia Guillen, got a call from her teacher. Perez, they told her, had to lean down to read her books. Guillen took her daughter to the doctor.
Perez was diagnosed with Stargardt's disease—a condition that causes deterioration of the retina and leads to progressive vision loss. It affects approximately one in 10,000 children according to Macular Degeneration Support, a worldwide non-profit organization specializing in retinal diseases.
"The worst part of it was not knowing what was going to happen," Perez said. "I thought I was going to become 100 percent blind."
Perez's condition has left her without centralized vision, only her peripheral vision remains intact. To see something clearly, she has to look slightly away from the object.
While becoming completely blind in the future is a strong possibility, Perez remains optimistic.
"I believe that God, or nature or whatever it is that makes this wonderful miracle of life possible, will never give a human being something that we can't deal with," Perez said.
Perez, who moved to this country two years ago, attended Hialeah- Miami Lakes Senior High School for her senior year. After graduating in 2009, she enrolled in Miami Dade College's Honors College.
She is enrolled in six classes, and previously worked 17 hours a week at a work-study program at the preschool lab on campus. Because it takes her twice as long to handle most tasks, she was straining to keep up with the workload.
The pressure eventually became too much to handle; she had to quit the job.
More News Articles
---