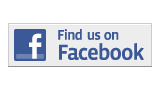 ---
News
Students Advocate Tap Over Bottle
By Karla Lopez
karla.lopez001@mymdc.net
Take Back the Tap from Cindy Irizarry on Vimeo.
Your bottled water might have been tapped into.
Kendall Campus held "Take Back the Tap" on Dec. 1 at the Fred Shaw Plaza to raise money for clean water in Nicaragua. The event raised $400, according to Maria Mari, who co-hosted the fundraiser.
"I can't believe we're wasting so much money on bottled water when we can easily be drinking tap water," said Kattie Robleto, an 18-year-old business major at Kendall Campus, who attended the event. "It is sad to think kids all over the world don't have sanitary water."
The event was hosted by Barbara Rosenthal, a marketing and management professor at Kendall Campus, her marketing students and the Miami-Dade County Water & Sewer Department.
They advocated for drinking tap water rather than bottled water.
About 25 percent or more of bottled water is actually tap water according to Kelly Smith, a water.org associate, an international organization that helps developing countries have access to safe water.
Smith says that about 3.6 million people die each year from water-related disease worldwide.
Hundreds of other students showed their support for the event by participating in similar projects like Mari's $3 Tarot Card Reading and Project Hope's $3-5 Henna tattoos with intentions to raise funds. All in hope, they said, to raise awareness.
"[The] similarity between tap water and bottled water is surprising," said 18-year-old accounting major Anabel Fernandez. "Everyone should take that into consideration and buy less bottled water."
Monique O. Madan contributed to this report.
More News Articles
---