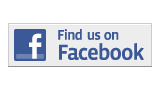 ---
Opinion
Living With A Disability Is Not A Life Sentence
By Tacara Turner
tacara.turner001@mymdc.edu
I have been attending Miami Dade College for three years now. I love being a shark, but when I first started, I was scared to attend school because I knew I would be older than most of my classmates.
Going through the halls can sometimes be awkward, but for a different reason than you'd expect.
My name is Tacara S. Turner. I am a 33-year-old journalism major and I have a disability called Cerebral Palsy.
Cerebral Palsy is caused by a lack of oxygen to the brain. CP affects the muscles and joints in the body; it causes them to weaken or lock over time and can affect a person's ability to speak. Some days, I feel completely invisible; other times, I feel like everyone is looking, criticizing.
Strangers often stare at me. As a person with a disability, I have to work harder to prove myself because people see the chair and automatically think that I'm stupid or something.
I recall a situation with a teacher in high school. She took one look at me, and said I was in the wrong class and I needed to leave. I felt so bad that I cried for the rest the class.
At the end of the year, she told me that I was one of her best students and it was a pleasure having me in her class.
Despite that experience and many others that have ended similarly, I would be lying if I said I never felt hopeless. Life is too difficult sometimes. I've thought about giving up, but my faith, family and friends get me through the negative emotions that my situation can  sometimes encourage.
If I didn't have the support that the ACCESS Department provides, I really don't think that I would be doing as well as I am. I have notetakers and I receive tutoring when I need extra help; I even get more time on tests and other assignments, all of which I hope will help me accomplish my goal of graduating from MDC in the spring of 2012.
I know that people pass judgment, but I do not let my condition define me. Living with a disability does not have to be a life sentence and I am trying my best to show that.
Even though struggles have always presented themselves to me, I see the world as it truly is, a beautiful place with a few ugly people in it. The one thing that I want other students to know about me, is that I am just like them. I am just like you.
More Opinion Articles
---