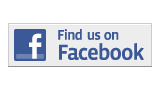 ---
Sports
'Zach Attack' Leads The MDC Pack
By Juan Gonzalez
Juan.Gonzalez080@mymdc.net
Sophomore Zachary Lamb leads the men's basketball team to a strong start
The Miami Dade College men's basketball team has started the season with a 8-3 record. Sophomore guard Zachary Lamb has been a major reason for the quick start.
Lamb, a sophomore from Norcross, Georgia, leads the team, averaging 19.5 points per game. He ranks third in scoring in the Florida Community College Athletic Association.
On Nov. 16, he was named FCCAA Men's Basketball Player of the Week for his 34-point performance against St. Petersburg on Nov. 13. In that game he shot 9 of 18 from the field to go along with six assists and five rebounds.
Head Coach Matt Eisele attributes Lamb's improvement to his discipline during the off-season.
"He has developed himself into an all-around player," Eisele said. "He put on about 15 pounds. Everything he has accomplished has been through hard work, listening to coaches and pushing himself."
His athletic approach has not gone unnoticed in the locker room.
"He showed us what it takes to be good at this level," freshman forward Kendal Jennings said. "Hard work pays off."
But to Lamb, his scoring outburst, which includes a 24-point game against IMG Academy and a 28-point performance against State College of Florida, has come as a surprise.
"I wasn't even expecting to score as I'm scoring because we have so many scorers," Lamb said, "I'm just happy to be stepping up the way I am." Coach Eisele has been impressed with his leadership.
"Zach has done a great job of leading by example," Eisele said.
Lamb says that being a leader comes naturally.
"It's not a challenge for me," Lamb said. "I'm just trying to get [the team] to do the right thing. On the court I may be quiet, but behind the scenes, I'm very vocal."
Lamb, who recently committed to play at Manhattan College next year, is glad that the college search is over.
"Having already signed takes the pressure off of me," Lamb said. "I think that is why I'm scoring the way I'm scoring."
More Sports Articles
---