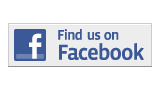 TOP STORY
College officials are considering banning smoking on all eight of Miami Dade College's campuses.
'Haiti, We Will Rise Again:" Cleeford Thomas leads a group of members of the Haitian Boukan Club on a march in honor of those who died in the earthquake which devastated Haiti on Jan. 12, 2010. The walk was part of "Haiti Remembrance Day," which was held by the club on the anniversary of the tragedy. MARK PULASKI/ THE REPORTER

Lights Out: Bill Colantuono smokes a cigarette at Wolfson Campus' Kyriakides Plaza. Bill is one of many smokers that would be affected by the ban. MARK PULASKI/ THE REPORTER

Flying High: Sharks guard Zachary Lamb attacks the rim with a reverse lay up attempt against a defender from St. Petersburg College. Lamb had 13 pts in a 67-64 buzzer beater loss against St. Petersburg, on Jan 8, at Kendall Campus. GREGORY CASTILLO/ THE REPORTER

Book Rush: Frustrated students wait in a long line at the North Campus Bookstore, as they bought essential material for the new semesters. MARK PULASKI/ THE REPORTER

Low Visibility: A heavy fog covered the parking lot in front of building M at Miami Dade's Kendall Campus. Students driving to school suffered delays while driving to their respective campuses. A dense fog advisory was in affect for South Florida until shortly after 10 a.m. GREGORY CASTILLO / THE REPORTER
HIGHLIGHTS
Wolfson Campus is now protected under City of Miami's no-panhandling zone, which was expanded in November.
Luis Vazquez, a student at the Kendall Campus, is raising funds in an effort to purchase a vehicle—and his independence.
MDC's softball team will play to keep their national title for a second year in a row, with help from returning players.
A chronicling of the daily struggles as a 'Short-American,' in an image-obsessed culture.