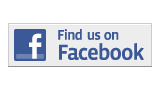 ---
Entertainment
Cage Fails Again In Casting Spell
By Zayda Costa
Zayda.Costa001@mymdc.net
Set in medieval times, Season of the Witch is a fantasy-adventure film directed by Dominic Sena (Gone in 60 Seconds, Swordfish) and starring Nicolas Cage and Ron Perlman.
After twelve years of fighting in the crusades, Behmen (Cage) and Felson (Perlman) grow shameful of killing innocent people in the name of God and decide to quit their holy services.
On their trek back home, the two former knights come across a village that has been contaminated by the Black Plague.
Behmen and Felson try to flee, but are recognized as crusaders and reported to church officials.
They are given the ultimatum of being arrested or transporting an accused witch (Claire Foy) to the monastery for trial.
They decide once more to serve the church. During their quest they are accompanied and helped by a priest (Stephen Campbell Moore), a knight (Ulrich Thomsen), a former thief named Hagamar the Swindler (Stephen Graham) and an altar boy/knight named Kay (Robert Sheehan).
The acting in this film was terrible. Nicolas Cage was extremely lazy during the whole movie; his facial expressions were stagnant and his dialogue was monotone from beginning until the end.
Ron Perlman spent the entire movie wearing a wink and a smile and delivering cheesy one-liners.
For example, when Behmen remarks that they haven't seen a soul all day, Felson replies: "Keep your souls, let me find a chicken."
Bragi F. Schut's screenplay was poorly written. The character's dialogues were vague and filled with clichés. During one scene when Felson throws holy water at the witch, Behmen replies with: "We're going to need more holy water."
The script feels like it was written by an eighth grader. Season of the Witch was just as bad as Nicolas Cage's hair extensions used during the movie. It's definitely not worth watching.
More Entertainment Articles
---