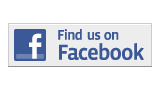 ---
News
In Brief
TV Veteran To Speak At Wolfson Campus
Michael Putney, senior political reporter for WPLG Channel 10, will share his experiences at Wolfson Campus, 300 N.E. Second Ave., Room 7128 on Jan. 24 at 10 a.m. as part of the Miami Dade College Journalism Speaker Series.
Putney is the host of "This Week in South Florida With Michael Putney." He has worked as a journalist for more than 40 years, reporting on a variety of stories with an emphasis on government and politics.
Other journalists that will be featured as part of the Speaker Series later this year include: Pulitzer Prize-winning Miami Herald cartoonist Jim Morin, USA Today reporter Alan Gomez and Miami Herald breaking news editor Pat Andrews.
The program includes a presentation by the journalists and a 15-minute question and answer session.
All programs are free and open to the public.
—Krystal Acevedo
InterAmerican Campus To Host Club Rush Event
The Student Life Department at InterAmerican Campus, 627 SW 27th Ave. will be hosting Club Rush Jan. 24 in the flag courtyard for all students interested in joining a student organization.
The event will be held from 10 a.m. to 2 p.m. where students have refreshments and have the opportunity to make custom 4" x 18" aluminum street signs.
Some of the groups present at the Club Rush will be: Alpha Mu
Gamma National Foreign Language Honor Society, Kappa Delta Pi International Honor Society in education, Psi Beta Honor Society in psychology and The Council for Exceptional Children.
"Participation in student organizations enhances the personal and educational development of our students," said Tony Delgado, director of student life at the IAC.
—Rafael Tur
Wolfson Campus Professor Publishes Two New Books
Wolfson Campus history professor and historian, Paul S. George, has recently published two new books.
Mt. Sinai, 60 Years of Excellence and Innovation is about the founding and development of Mt. Sinai Medical Center.
It focuses on the philosophy of the hospital, and how they helped develop Miami Beach, among other accomplishments.
Roddey Burdine, His Family and Their Name Sake Store is a book about the history of the Burdines family and their beginnings in Mississippi and the development of the Burdines department store.
"I hope to get people to gain an understanding of retail, growth of a store and the founding of a department store," George said.
George has been a professor at Miami Dade College for 20 years.
—Roudy Mauricin
West Campus Exhibits Local Artist's New Works
Miami Dade College West Campus, 3800 N.W. 115th Ave., hosted the opening of local artist Charles Bernstein's latest collection, Charles Bernstein: Then and Now, on Jan. 14.
Aside from being featured in the July 2010 issue of Poets and Artists O&S, Bernstein has exhibited his work at the Barbra Gillman Gallery and the Dorsch Gallery.
Bernstein's latest collection is a mixture of abstract and concrete pieces with nature as the usual subject matter.
"We're thrilled to have Charles Bernstein's dynamic, beautiful work in the West Gallery," said Steve Kronen, reference librarian at West Campus. "Charles, actually, is one of many artists who have displayed their work here over the last few years."
—Mark Overton
AIA Honors Outstanding Miami Dade College Student
The American Institute of Architects Miami chapter honored David Monnar as one of its student of the year recipients on Nov. 20 at the Gusman Center for the Performing Arts at Downtown, Miami.
The AIA Student of the Year Award is given to students who are well-rounded with exceptional academics and show proficient architectural talent.
Monnar, 22, is an architecture major at The Honors College at Kendall Campus.
He came from Cuba two years ago. Monnar is applying to such prestigious institutions such as the Southern California Institute of Architecture, Cornell University and the Illinois Institute of Architecture.
—Akeem Brunson
Neurosurgeon To Receive Award For Work In Haiti
The Homestead Campus will be hosting Heroes Day on Feb. 4 at 11 a.m. in Room F222.
T he event will feature Dr. Barth A. Green, a neurological surgeon who specializes in back injuries, cancer and spinal fusion. He is teaming up with Jackson Memorial Hospital to gather lead surgeons to go to Haiti and provide free services and necessary surgeries for Haitians who were affected by the earthquake that took place last year.
Dr. Green will share his experiences in Haiti as well as tell stories, show pictures and videos of all the progress they've done in helping Haitians in need. He will be presented with an award in recognition of his efforts to help the people injured in Haiti.
—Roudy Mauricin
Exhibit Deals With Biblical Treatments of Gender
Kristen Tabone Woodward, a well-known artist, printmaker and faculty member of Albright College's art department, hosted the the official opening of her Unclear Intentions exhibit at Miami Dade College's InterAmerican Campus on Jan. 13.
Her artwork is inspired by biblical treatments of gender.
Woodward's art work is fashioned from homemade paper and deals with feminine-related themes such as reproduction, seduction and metamorphosis.
Her encaustic and paper target oil paintings will be displayed at the InterAmerican Campus, 627 S.W. 27th Ave, Room 3113 until Jan. 25.
—J.C. Urbina
Broward-Downtown Miami Bus Route Altered
Miami Dade College students commuting from the Golden Glades Park and Ride terminal will now have a longer trip to Wolfson Campus. Effective Jan. 10 the 95 Express transit from C.B. Smith Park and Ride to Miami Downtown Terminal will discontinue its stops due to commuters request for a more direct route to Downtown Miami.
The 95 Express final stop before going to Downtown Miami will be at the Hollywood Tri-Rail station.
Students who commute with the 95 Express Bus from Golden Glades will have to take the longer routes on the 277 and 77 buses.
Another option for students traveling to Downtown is the use of Tri-Rail and transferring to the Metro Rail route ending at Government Center.
According to information on the Broward County Transit website, the routes adjustments were made "to improve passenger experience with low ridership on reverse trips and to introduce an additional 95 Express Miramar route with service to major employers in the Miami Civic Center area."
—Akeem Brunson
Meek Center Library Receives Grant
The Carrie P. Meek Entrepreneurial Education Center has been selected to receive a Great Stories Club grant from the American Library Association.
The Great Stories Club is a program designed to encourage younger generations to read, discuss and relate to literature. The program is possible with support from the Young Adult Library Services Association, and financial funding provided by Oprah's Angel Network.
As part of the grant, the center will receive 11 copies of each of the following books: Hate List by Jennifer Brown; Dope Sick, by Walter Dean Myers and The Brothers Torres by Coert Voorhees.
The library was also awarded a hundred dollar cash grant to sup- port the program. The books are expected to be available at the library by the end of January.
—Laura Vargas
Free Massage Therapy At Medical Center Campus
The Medical Center Campus' Massage Therapy Program is offering 50-minute relaxation massages as a part of their clinical practicum course during both spring and summer semesters.
Each student in the program is required to massage a minimum of 20 clients a semester.
There is no charge for the services, but the students do accept donations toward the Massage Therapy Student Association Fund.
Funds that are collected go toward educational tools for the students. A portion is donated to a charitable organization.
—Kirsten Rincon
Rodeo To Be Held In Homestead Campus
The Student Life Department at Homestead Campus will host its third annual rodeo show on Jan. 19 in the café courtyard from 12 -2 p.m.
This year's event will feature a wide-array of activities such as line dancing, mechanical bull rides, various prize giveaways and an authentic barbecue. The event is free and open to the public.
—Mark Overton
Upcoming Events
Jan. 19: Jazz Vibraphonist Gary Mayone:
Miami Dade College Wolfson Campus, 300 N.E. Second Ave., will host jazz vibraphonist Gary Mayone on Wednesday, Jan. 19 from noon to 1 p.m. in Room 1261.
He is a prominent member of the South Florida music scene, and has more than 50 CD record- ings to his credit.
Mayone will be featured as a part of the ongoing series, Jazz at Wolfson Presents, which offers monthly live shows from renowned jazz musicians and is currently the only continuously running jazz series in Miami-Dade County.
All events in the series are free and open to the public.
—Mark Pulaski
Jan. 28: Women of Calypso:
Miami Dade College's Cultural Affairs Department will host the "Women of Calypso" at the William and Joan Lehman Theater Jan. 28: Women of Calypso at North Campus, 11380 N.W. 27 Ave., on Jan. 28 and 29 at 8 p.m.
The performance will celebrate women's contribution Calypso. Award-winning performers Singing Saundra, Queen Fayola and Princess Kizzie will participate.
General admission is $15. Faculty and student admission is $10 with a MDC ID. Free parking will be available in the lot next to the theater.
—Vanessa Martinas
More News Articles
---