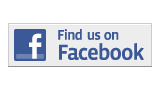 ---
News
Kicked To The Curb
By Julie McConnell
Julie.McConnell001@mymdc.net
The City of Miami has extended a no-panhandling zone to prohibit aggressive panhandlers from Wolfson Campus and surrounding city attractions.
On Nov. 24, Miami's City Commission passed an ordinance to widen a no-panhandling zone that covers streets north and west of the Adrienne Arsht Center for the Performing Arts of Miami-Dade County, American Airlines Arena, Bicentennial Park and Miami Dade College's Wolfson Campus.
The expansion was unanimously approved among city commissioners and signed into law by City of Miami Mayor Tomas Regalado.
"The city has an aggressive panhandling ordinance, but in Downtown, we have a particularly difficult problem with panhandlers because of all the attractions that we have—the arena, the Adrienne Arsht Center—and so it's a particularly [large] area where people come to panhandle," said Miami Downtown Development Authority Executive Director Alyce Robertson. The original ordinance was passed in 2008 to include streets in Downtown Miami and surrounding areas to prohibit aggressive panhandling.
"I led an effort to establish the panhandling ordinance in 2008 in response to complaints of aggressive panhandlers, from residents and merchants in the Downtown Miami area," said Marc Sarnoff, City of Miami commissioner for district two.
Gabriel Garcia-Vera, 22, social work major, was one of the main students who attended the vote.
Wolfson Campus was not asked to participate for the original ordinance's vote made in 2008 or included within the zone itself.
"We went because the first time that they actually created the ordinance, they excluded the college and in Wolfson Campus we were having a tremendous issue with the panhandlers," said Garcia-Vera, also the Student Allocation and Programming Board chairman. He described the frustration of a prior meeting with city commissioners that took place in October.
"I think when we went, we had this whole thing happen where we were really just focused on the issue which was panhandling within itself as opposed to a lot of other political engines which kind of got off topic and they really spoke about homelessness," said Garcia-Vera.
Wolfson Campus students returned in November to attend another meeting with city commissioners about panhandling.
"The second time around, we just reiterated our feelings that this is not a homeless issue because at Miami Dade College, especially at Wolfson Campus, we work so much with the homeless community. We do fundraisers and all this other stuff; it's not about the homeless issue, it's about the aggressive panhandling issue which our students face," said Garcia-Vera.
Wolfson Campus Student Government Association President Jennifer Sotolongo, 20, English literature major and Garcia-Vera spoke on behalf of the college.
"In addition to students from Miami Dade College, there were people from all around the Downtown community," said Garcia-Vera. "They listened to each one of us briefly for about a minute or two, and then they went down the line and the council had their own comments to say, and from there, they took a vote from the commission."
The ACLU and other critics counter that aggressive panhandling was already banned for the City of Miami, so there was no need for an additional ordinance.
They also argued that arresting people for panhandling made solving homelessness more difficult by giving those arrested criminal records. The ACLU could not be reached for comment for this story.
"I find it alarming and frankly sad for the homeless people that are mainly affecting them. I know that they probably rely a lot on the kindness of others and now they're limited as to where they can ask for help," said Julia Garcia, 24, education major. "I see it as ineffective…I think more what's triggering these laws is probably the tourism around this area. A lot of areas like the Design District are going for this whole 'up-and-coming' image [and panhandling] maybe reflects badly on that image. For instance, Key Largo, where I go all the time, each church takes different days to feed the homeless. To me, that says something about the community and the county that they care about the people. Not just 'oh, let me just care about the people that come in and bring money to this area.'"
More News Articles
---