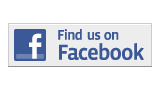 ---
News
New Dean Flies East To Wolfson
By Alexandra de Armas
alexandra.dearmas001@mymdc.net

InterAmerican's Loss, Wolfson's Gain: Wolfson Campus starts off new year with new dean of students, Vanessa Bird-Arizmendi. AKEEM BRUNSON / THE REPORTER
Vanessa Bird-Arizmendi has been tabbed as the new dean of students at Wolfson Campus.
Bird-Arizmendi, who has served as the chairperson of the teacher education program at InterAmerican Campus for the past four years, will assume her new role on Feb. 1.
"I am thrilled that the college has given me this opportunity to continue growing," Bird-Arizmendi said. "I am looking forward to improving a very comprehensive program and serve the students from a holistic perspective. I plan to assist them in education and personal goals."
Bird-Arizmendi replaces Herbert Robinson, who has been at Miami Dade College since 1989. Robinson has served as dean of students at Wolfson Campus since 2003; prior to that, he was the dean of students at Kendall Campus.
"I have mixed emotions about leaving," Robinson said. "I enjoyed doing what I was doing but I'm also tired. I've been in higher education for 43 years in different universities."
Among the responsibilities of the dean of students: The recruitment of high school students, the advisement department, testing, financial aid, student life and to support students outside of classroom, according to Wolfson Campus President Mercedes Quiroga.
"I plan to bring experience, excellent communication skills, a lot of enthusiasm and an excellent work ethic to Wolfson Campus," Bird-Arizmendi said.
Bird-Arizmendi earned a law degree from Inter American University of Puerto Rico's School of Law; a doctorate in administration, supervision and curriculum of physical education from Florida State University; a Master of Science in education administration and supervision from University of Bridgeport and a Bachelor of Arts in secondary education in physical education from University of Puerto Rico.
As chair of the teacher education program, a college-wide position within the school of education, she oversaw a program that trains and prepares professors to teach upper and lower division courses.
Our loss [at InterAmerican Campus] is their gain at Wolfson," said Oneyda Paneque, an associate professor at the school of education.
More News Articles
---