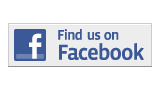 ---
News
New Website Delivers Notes In Less Than A Flash
By Monica Suarez
Monica.suarez006@mymdc.net
Students are finding a new way to get class notes in a flash.
More than 5,000 students from 12 universities are using FlashNotes.com, a site that allows students the opportunity to buy or sell class notes.
"There is value and a need for quality content for students to study," said Mike Matousek, founder and chief executive officer for the site. "We host a secure, safe, easy-to-use site for that purpose."
According to Katie Greenwald, public relations director for Flemming Hitchcock and Associates, FlashNotes.com's marketing company, FlashNotes.com is a tool that helps students academically and financially.
"As more notes go up for classes at Miami Dade, more students will have the ability to buy quality notes to help them study and or replace missed information, whether it be from not understanding the course content, language barriers, insufficient note taking or missing class," Greenwald said.
To be eligible to buy or sell notes, students must create a free account and distinguish the university they attend.
The college or university will then be added to the list of schools to purchase notes from.
Students interested in selling notes must post a minimum of one page for the price of $1.99 or higher. They may publish as many pages as they wish, with a size limit of 150 megabytes.
Once a set of notes is purchased, FlashNotes.com does a direct deposit into the seller's bank account the Friday following the sale.
Kaleb Dumont, a finance major at Kent State University, sold his notes for a high-level science course.
"When I first heard about FlashNotes I saw a possibility to make money," said Dumont. "I knew I took good notes so I wanted to make money based on my hard work. I've earned $130. It took me five minutes."
FlashNotes.com allows a preview of the notes before buying them, the chance to rank each note posted and the opportunity to connect with classmates.
All transactions and deposits are done through PayPal. Once purchased, the notes are sent to the buyer via e-mail as an attachment.
However, not everyone is a fan of FlashNotes. Errika Dansey, a nursing major at North Campus, is not impressed.
"I don't think FlashNotes is that effective," Dansey said.
More News Articles
---