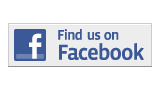 ---
News
Reaching Out To Community
By Melissa Adan
Melissa.adan001@mymdc.net
Miami Dade College students will soon have the chance to help brush up the writing skills of K-12 students in Miami Dade County.
A new service learning project called Community Outreach Program, will be available for MDC students who are interested in tutoring. The program currently has seven MDC adjunct professors on staff.
"The program's goal is to help the students become better writers and perhaps more importantly, to encourage them not to be afraid of challenges," said David Tulloch, director of the Communications Resources Center at the Kendall Campus. Beginning Feb. 9, COP will hold tutoring sessions every Wednesday from 4 p.m. to 6 p.m. at Kendall Campus Room 2207.
"In addition to one-on-one sessions, the youngsters will be given the use of our state-of-the-art computers and printers, as well as access to special online writing exercises and diagnostics," Tullock said.
This program is accessible to all schools in Miami-Dade County. Students, K-12, may enroll through their school resource officers.
The project has been "brewing" for the past two years, with Tulloch's inspiration pushing it forward.
"When I was little, I learned that self-satisfaction can be achieved through helping others less fortunate than I," said Tulloch. Any MDC student interested in participating must be registered as a "service learning student" and must have taken or currently be enrolled in ENC 1102.
"MDC students are sophisticated and mature enough to allow kids from the community to be tutored and share their space," said Alissa Stone, part-time CRC tutor.
MDC students may go online to apply for the service learning position, where they can receive hands-on experience tutoring school children.
More News Articles
---