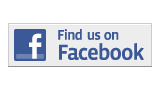 ---
Opinion
Letters To The Editor
In regards to Sarah Dawood's column "Feast 4 Thought" on Vol. 1, Issue 4 Nov. 15, 2010:
Sarah Dawood's "Thoughts on Thanksgiving" seeks to justify colonialism, militarism and the negation of any people she deems inferior.
Declaring herself a "completely non-biased" observer of US history because she "isn't American" (a specious argument itself), Dawood asserts that the "English settlers were far superior to the Native Americans. They had strength in numbers. They won fair and square.... [T]he pilgrims deserved the land."
Would Dawood have us believe that India (pop. 1 billion) deserves the land of her native Pakistan (pop. 184 million), that Germany deserved Poland in 1939 or that the schoolyard bully deserves the swing you sit on because his fists are bigger than yours?
Dawood invokes both turkey and bald eagle in her essay, but seems to conflate the two, Thanksgiving no more than a celebration of the United States' "powerful national security" state.
Perhaps next Thanksgiving Ms. Dawood will toast those Pilgrims who were fed in a faraway land where they'd grown hungry for the sake of that Jesus who himself had fed the hungry once and, at another meal altogether, was sorrowed knowing how such mercy would be betrayed.
Perhaps Ms. Dawood will even share the pumpkin pie with others.
-Steve Kronen, Faculty Librarian/Assistant Professor, West Campus
More Opinion Articles
---