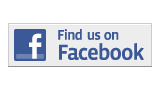 ---
Opinion
New Labels On Violent Games Redundant
By Ernesto Ferris
Ernesto.ferris001@mymdc.net
If you take a look at any video game on the market today, it's got a little notice on the bottom corner. It's called the ESRB rating system and since the early 90's, it has been deeming what content is and is not an appropriate purchase for minors.
America is an interesting place, however, since a certain state (we're looking at you, California) wants to incorporate a two-inch label that would be required on the cover of any "violent video game." This wouldn't such a bad thing if it weren't for the ramifications implied.
You're probably wondering why I am babbling on about a bill that has nothing to do with Florida, but should California begin to incorporate a second warning label on video games, other states will be more likely to deal with this issue on home turf.
Strikingly, according to a political poll (Empirical Legal Studies, 2007), 60% of U.S. consumers want the regulation of violent video game sales. That's where this bill comes in. The problem does not lie within the actual display of a "violence" precaution, but it is a fact of complete redundancy to try and come up with yet another way of telling people what's in the game. We already have the rating system; it seems like a waste of time and tax-payer money to execute a second one.
An age-old argument for video game regulation and censorship is that the violence in games is allegedly said to influence minors negatively. However, one has to realize that violent crimes among teenagers are caused by a lot of different factors and people have seemed to use video games as a primary scapegoat for unruly behavior. Mind you, mostly every form of media has been blamed for corruption; from books to music to even television.
Is it possible that these notices will follow the way of the "explicit material" sticker that seems to grace the cover of various albums and which exemplifies censorship in a privately funded industry? Will we have two versions of video games, one where splicers or zombies are killed with blood and guts and another that claims to be the more "wholesome" alternative? In any case, the video game industry is facing the possibility that many consumers may very well lose interest after finding that the trademark gore and dark, violent tones negatively affect the product quality.
It seems like the greatest solution here is responsibility. Responsibility starts at home and video game companies can only do so much.
Instead of blaming video games for today's hostile youths, let us begin the regulating at home.
More Opinion Articles
---