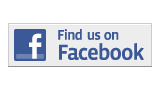 ---
Sports
Balancing Act: Sharks Charge Toward Playoffs
By Carlos Sanchez
carlos.sanchez034@mymdc.net
The Miami Dade College men's basketball team has 12-5 record going into the second half of the season, as they prepare for Southern Conference play.
The Sharks, ranked fifth in the state, have won 11 games by at least 12 points. The team is averaging 81.6 points per game and is allowing 67.4 points per contest.
Multiple players are averaging double figures in scoring per game; freshmen guard Xavier Munford, 16.1; sophomore forward Maurice Kemp Jr., 16.0; sophomore guard Zachary Lamb, 13.2 and freshmen guard Darwin Ellis, 12.5.
Head Coach Matt Eisele credits his teams success to unselfish play.
"We preach a healthy mixture of both offense and defense," Eisele said. "These kids are really buying into it and are playing at 110 percent."
Difficult last-second losses to Tallahassee Community College and Chipola College have placed the Sharks just outside of the nation's elite. However, Eisele is happy with how well his young team responded to the early hardships.
"We could easily have 14 or 15 wins right now and be top five in the country," Eisele said. "It's a testament to the kids, who have shown more desire and drive, even after a tough lost."
Kemp, regarded by Eisele as the teams most valuable player, leads the Sharks with just under 9.8 rebounds per game and has proven his presence and ability on the defensive side of the ball.
"I'm usually called on to guard the other teams' best player," Kemp said. "For me, I take the most pride in this part of my game, while leading by example for the younger guys on the team."
Lamb, a second-year starter is providing the veteran presence, an attribute that has become a valuable asset during crunch time, something that his younger teammates have fed off.
"As team captain, I have to be the vocal leader out there," Lamb said. "It's my job to make sure all the guys are communicating."
With highly anticipated conference match-ups against Broward College and Palm Beach State College on the horizon, Eisele plans on shortening practices to allow for detailed focus on individual game plans.
"We are a young team, but the kids will be ready," Eisele said.
More Sports Articles
---