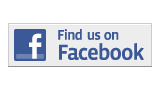 ---
Sports
Football Veteran Strengthing MDC Teams
By Jessica Ferralls
jessica.ferralls001@mymdc.net
Don Soldinger, a former University of Miami running backs coach, knows what it takes to be a winner. While at UM, he was part of two national championship teams.
Today, Soldinger, who coached at UM from 1984 to 1989 and then again from 1994 to 2005, is spreading his knowledge at Miami Dade College.
He has served as the assistant strength and conditioning coach for the past two years.
Soldinger works with the softball, baseball and men's basketball teams. Among the exercises he puts athletes through: Towel benches, box squats, training bed lifts and power lifts.
Miami Dade College head softball coach, Carlos Caro, whose team won the junior college national championship last year, credits Soldinger with getting his team into shape.
"He did a great job for us, to the point that we hit at least one home run per game," Caro said. "They did an overall good job and it showed up on the field." Len Walencikowski, the strength and conditioning coach at MDC, said Soldinger's expertise has been a great asset.
Soldinger has been active in athletics since 1968. He was the assistant football coach at Miami Coral Park Senior High School from 1968 to 1972; defensive coach at Miami Killian Senior High School from 1972 to1976; the head coach at Miami Southridge Senior High School from 1977 to 1983 and from 1990 to1994 where he won two state championships. He was also a scout for the Miami Dolphins from 1989 to1990.
"Don is a great coach in doing what we do," Walencikowski said. "We teach kids that if [they're] go- ing to play for a championship, why would you play with 70 percent of your ability? If you're a competitor you should play at 100 percent of your ability."
More Sports Articles
---