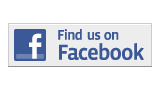 ---
Entertainment
New Exorcism Movie Fails To Get It Right
By Mark Pulaski
Mark.pulaski001@mymdc.net
The Rite, directed by Mikael Håfström, is the latest in a long list of "inspired by a true event" exorcism movies.
The film follows a young man, Michael Kovak (Colin O'Donoghue), as he decides to leave his family business and join a seminary school.
However, it becomes apparent that his heart isn't into it; he's just running away from his problems.
Shortly before he was scheduled to take his vows he attempts to withdraw from the school, but is convinced by the headmaster to give it one final shot by joining a special program in Rome—a school for exorcists.
The film features great cinematography. The scenes are shot in a very artistic manner with the backdrop of Roman architecture lending to the visual grandeur.
Anthony Hopkins steals the show as Father Lucas Trevant. He plays the eccentric holy man very well, delivering witty humor throughout the film's dark overtones. In one eerie scene, the possessed priest channels his inner Hannibal, delivering a bone-chilling Lechter-like stare that sets the tone for the horror to come.
Despite Hopkins' performance, the downfall of the movie is the acting of O'Donoghue. He plays a character who is forced into his situation, but it almost seems as if he was forced into acting for this role.
He never looks as scared as he should, even as a possessed Italian girl speaks to him in a deep, demonic voice—in perfect English—reciting things that are impossible for her to know. This was some seriously demented stuff, and he looked as if he was reacting to the sight of a bug.
In fact, that girl—Rosaria (Marta Gastini)—who might as well have been credited as "possessed girl number one" displayed better acting than O'Donohugue.
A nice surprise was that this wasn't just another horror flick that relies solely on shock scenes—an unexpected jump from off camera, usually accompanied with a loud sound. There were some, of course, but the movie did a decent job of creating actual fear and suspense.
In addition, the ending felt rushed. Kovak goes the whole movie maintaining his skepticism, when suddenly—with almost no explanation—he changes his mind. The End.
It was felt like they were running out of film and just said "OK, wrap it up."
Aside from bad supporting cast, slightly cheesy special affects used on the possessed and an in-movie ad for McDonalds, it was a decent film.
The Rite didn't really go wrong, but it could have been much better.
More Entertainment Articles
---