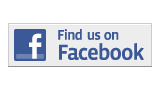 ---
News
Briefs
VITA Is Providing Free Tax Help For MDC Students
If you are a low-income, elderly or non-English speaking resident, Miami Dade College provides a service to help you complete your income tax return for free.
The Volunteer Income Tax Assistance Program, a program created by the Internal Revenue Service, is offered at all MDC campuses.
It is staffed by MDC faculty and business students, who volunteer their time and expertise. Students are trained and must pass a test by the IRS before participating.
Check below for sites in your area.
—Staff Reports
New Women's Issues Club At North Campus
Miami Dade College North Campus has a new club this spring semester, Women Moving Forward.
The club is dedicated to raising awareness about the struggles of women in today's society and gaining support from students who are willing to take action to help those that can't help themselves.
"We would like to inform students about the challenges women face nowadays, to reach an understanding of the issues going on with women in South Florida and around the world," said Jessica Alvarez, 18, president of WMF.
To join WMF, a student must be taking at least six credits, have a 2.5 GPA, an official degree audit and be willing to participate in weekend activities. There is a $5 application fee.
—Vanessa Martinas
Wolfson Campus Offers Community Arts Classes
The Prometeo Theatre at Wolfson Campus is once again opening its doors to aspiring actors, singers and dancers.
During the spring term, the theater is offering community art classes for children, teens and adults.
Classes include acting, singing techniques, dance, voice and diction and on-camera acting. The Prometeo Theatre, which dedicates itself to maintaining Hispanic culture alive through theater, offers classes in Spanish only.
Classes began Jan. 24 and will continue throughout the term. Fees range from $140-$240.
—Kirsten Rincon
Miami Dade College Offers New Bachelor Programs
Miami Dade College has more than 190 associate degree programs. In addition, it is now offering a bevy of bachelor degree programs.
Supervision and management, education, film and television production, public safety management, electronic engineer technology and criminal justice are bachelor's degrees that are offered campus- wide. The nursing and physician assistant programs are only offered at Medical Center Campus.
Each of these fields branch off into more specific disciplines that are also available to students. A student who would like to get a degree in education may choose from four degrees concentrating on biology and chemistry.
—Roudy Mauricin
College In Process Of Replacing Aging Exit Signs
In an effort to cut costs and reduce energy consumption, Miami Dade College is replacing exit signs college-wide. The decision comes as a part of the Preventative Maintenance program or P.M, in a effort to fix and replace equipment around the college.
"The exit lights are very important for students to see," said Richard Branam, district maintenance supervisor at Kendall Campus.
"They are on an emergency power circuit. These are brighter and more power efficient. If the lights go out, the students can still exit safely." The new signs use improved LED technology that reduces power consumption by approximately 75 percent. They last 10 years.
—Gregory Castillo
North Campus Welcomes New Dean Of Academic Affairs
Mattie Roig-Watnik, former associate vice president for career and technical education at Broward College, has been named the new Dean of Academic Affairs at Miami Dade College North Campus as of Jan. 4.
Roig-Watnik is well known for her work outside of the domain of education. In fact, she published a memoir of her younger years titled Life as I See It.
Responsibilities of an academic dean are to oversee the overall development, maintenance and management of academic operations, student support services and facility utilization at the assigned campus.
Roig-Watnik is replacing Dean Harry Hoffman who has been transferred to West Campus to serve as interim director of academic programs.
—Mark Overton
MDC Is Awarded Grant To Expand Business Program
Citi Foundation and Miami Dade College have expanded their Small Business Education Program.
Through a grant awarded by Citi Foundation, MDC has provided three small business seminars at Wolfson Campus for minority business owners since 2007.
This year, North Campus, West Campus, the Carrie P. Meek Entrepreneurial Education Center and InterAmerican Campus will hold three workshops on Wednesdays March 9, 16 and 23 from 5:30 p.m. – 9 p.m. Spanish classes will be given at IAC.
The College has added two additional seminars for 'potential' business owners. The start-up seminars include presenters from the Small Business Administration and others who will explain small business training and progress and a "Going Green" event open to the public on April 20 from 9 a.m. to noon at North Campus.
"Our program is multi-purpose in providing the small business owner with basic tools to manage his or her business. We also help improve economic conditions in this community so everyone wins," said Josie Lorenzo, the manager of the Small Business Education Program at North Campus.
—Ralph Tur
Three MDC Students Awarded $2,500 Scholarship
The Francisco Foundation Scholarship recipients were announced on Jan. 11 at a ceremony at Wolfson Campus. Each student will receive a $2,500 scholarship.
The foundation as well as the scholarship are named after Rogelio Gonzalez Corzo, a Cuban revolutionist who was executed by Fidel Castrol's government in 1961. In honor of his love for education and innovative thinking, the foundation awards students who they believe exemplify his spirit and goals.
Every year, the Francisco Foundation awards students from Miami Dade College with a scholarship on the basis of academic leadership, contributions to the community and cultural pride.
To be eligible for the scholarship, students must submit a copy of their most recent transcripts, an updated resume, two letters of recommendation and a 1,100 word essay explaining what freedom and democracy means to them.
"When I came here, I learned a lot of things," said Rodriguez, who arrived in the United States in 2008. "In Cuba we were never taught what a free media was or even whether or not what we were being taught was true...what I want is to spread knowledge."
—Jose Prado
More News Articles
---