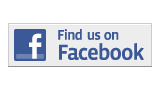 ---
News
Falcon Times Alumni Shine At Workshop
By Monica Suarez
Monica.suarez006@mymdc.net
Former Miami Dade College journalism students and Falcon Times alumni, Laura C. Morel and Sergio N. Candido, were among 23 students from universities all across the country chosen to participate in The New York Times Student Journalism Institute.
The program was held in Miami this year at Florida International University's Biscayne Bay Campus from Jan. 2-16. The program offered instruction in all areas of journalism including reporting, copy editing, video production, web production, layout and photography.
The students produced a newspaper during the rigorous two-week program, which included 15- hour work days for many. Content was also featured on the program's website.
"I was treated as a reporter. I did a main project story of 1,100 words on technology and how it benefits disabled people which took a week to complete," said Morel, who served as editor-in-chief of The Falcon Times during the 2008-09 school year. "I also worked on five other stories, covered breaking news, and learned Final Cut Pro."
Candido, who served as the multimedia editor for The Falcon Times during the 2009-10 school year, wrote four stories, including one about how more students are trying to find gay friendly universities, which was featured on The New York Times website.
"At the Institute I found an inner strength I never thought I had," Candido said. "It taught me to keep a cool head despite tight deadlines and I found I could push myself into working a crazy number of hours, sometimes getting six hours of sleep in two days."
Candido, 22, who has interned at Telemundo, is a junior studying multimedia journalism at Florida Atlantic University. He is currently a staff writer for the University Press, FAU's student newspaper. While at MDC he won awards for in-depth reporting and news writing from the Florida Community College Press Association.
Morel, 21, is a senior at Emerson College studying print and multimedia journalism.
She won three awards from the FCCPA including a first-place award for best news story in 2008. She has interned at The Boston Globe's website Boston.com and on The Miami Herald's metro desk.
Morel is scheduled to intern at The Dallas Morning News this summer.
"The place was like an actual newsroom, it was very intense, but I liked it," Morel said while discussing her experience at The New York Times Student Journalism Institute. "It showed me how much I can push myself."
Mark Overton contributed to this report.
More News Articles
---