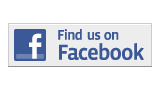 ---
News
Professor Has Had Her Days In Court
By Monica Suarez
Monica.suarez006@mymdc.net
Suzanne Mignone teaches psychology and student life skills at Kendall Campus; she has also spent many hours in jail.
But if you see her in the hallways at Miami Dade College, don't be alarmed — she hasn't committed a crime.
Mignone is a forensic psychologist, and when she's not in the classroom, she spends most of her time at the Broward County Jail speaking with clients.
Her clients range from those who have trespassing charges to others who are accused of first- degree murder. In her 10 years in the field of forensic psychology, she has also worked on divorce cases, domestic violence cases, personal injury cases and immigration cases, among others.
Mignone's role is simple—to evaluate her clients and see if they are competent to stand trial. She also searches for possible defense strategies.
"To me, it is like a jigsaw puzzle. You have all of these different pieces that must look like the photo on the box," Mignone said. "I get a piece from interviews and observations, a piece from the documents the attorneys give me and a piece from the history the family tell me and try to fit them all together."
Mignone wasn't always planning to pursue a career in the forensic psychology field. However, she knew she wanted to pursue a doctorate degree in psychology and she didn't want to do full-time therapy.
So Mignone researched the profession. She's been hooked ever since.
"I called my parents and told them 'mom, dad, I know what I'm doing.' When they asked me what I was going to do, I said I was going to jail. There was silence on the other end of the phone," Mignone said.
Her students at MDC say they appreciate t he expertise she brings. Mignone, who earned her bachelor's degree in psychology from the University of Central Florida and her doctorate degree from Nova Southeastern University in forensic psychology, blends in the cases she works with every day to the lessons being taught in class.
She brings the courtroom to the classroom.
"That is a very good quality that she brings to the table," said Ipsan Gonzalez, 26, a psychology major from Kendall Campus. "[Professor Mignone] goes out of her way to make us present projects, conduct interviews and do research. We are not just learning from someone who knows the material, but rather from someone who can give us real-world experience."
More News Articles
---