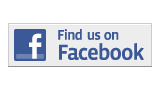 ---
News
Thieves Snatch Computers At Wolfson
By Monique Madan
Monique.madan001@mymdc.net
Thirty seven computers were stolen from Miami Dade College's Wolfson Campus on six separate occasions during the summer and fall terms, according to Juan Mendieta, the College's director of communications.
City of Miami Police Department reports indicate that more than $60,000 in equipment was stolen from MDC during the incidents.
The thefts happened between June 21 and Dec. 22 at the ACCESS MEED Department, the computer courtyard, and the Media Relations Department. There was no video surveillance.
The first incidents occurred on June 21 and June 30 at the ACCESS MEED Department. A total of 15 MacIntosh computers and an iTouch were stolen.
"We have not encountered a robbery like this since 2002. We were just gearing up to have an open house at the end of the fall term," said Kenneth Marquard, director of Access Disabilities Services at Wolfson Campus. "But then this happened. The computer lab was equipped with special software for our disabled students. We had to halt our program. We are currently waiting for approval to receive more equipment."
On Sept. 15, the computer courtyard, reported seven 20-inch computers and one 24-inch MacIntosh computer stolen.
Then on Oct. 25, the computer courtyard was targeted again; seven MacIntosh computer screens were taken, according to City of Miami Police Department records.
It's believed that a white, four door vehicle was involved, according to police reports. However, no one has been apprehended and police have no suspects, said Officer Kenia Reyes, a spokeswoman for the City of Miami Police Department.
Most recently, three Mac Pro computers, two MacIntosh computers  and one Apple monitor were stolen from the Media Relations Department in two separate incidents on Dec. 2 and Dec. 22.
"Our room was not ransacked; there wasn't a disturbance. You can tell they knew what they were doing," Mendieta said. "Everything is still under investigation."
The College is taking precautions to prevent another break-in. Changes include re-keying doors, limiting campus access, increasing patrols and installing additional alarms and surveillance equipment.
"The Campus is assertively investigating these incidents and collaborating with the Miami Police Department, while also implementing heightened security measures to help prevent future thefts," Mendieta said.
College officials are asking the Wolfson community to be on high alert.
"Anyone entering any area of the College [should be] immediately greeted," Mendieta said. "Any suspicious individuals or activities are [to be] immediately reported to the public safety office."
More News Articles
---