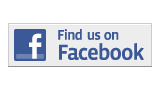 ---
Opinion
Locked, Loaded and Learning
By Mark Pulaski
Mark.pulaski001@mymdc.net
Imagine that you're sitting in math class, when suddenly gunfire erupts in the hallway.
What will you do? Hide behind a wall of textbooks? Rely on public safety, armed with their whistles, flashlights and key rings? Or, maybe call the police? Seems like a good idea until you consider that when seconds matter, the police are only minutes away.
If I had my way, I would be one of the few who could actually do something about the situation. My solution is simple: I want to be able to carry a concealed weapon on campus.
I know what some of you are thinking: "This guy is crazy. People will be pulling out their guns and shooting each other for the last parking space or opening fire on professors because of a bad grade."
I recently had a conversation with a classmate who said, "If everyone has guns, as soon as someone gets mad, they'll shoot somebody," to which I replied, "when you get mad, do you pull out your pen and stab the person in the face?"
Assuming that these laws will encourage people to pull out their guns at every argument implies a flaw in the individual—not the law.
Don't get me wrong, I'm not advocating for ammo to be sold in the bookstore or anything. I just think that people who are already licensed to carry practically everywhere else—including malls, movie theaters and banks—should be able to defend themselves while they attend class.
Let's face it people, criminals do not care about the law. They don't sit at home and think, "if only it was legal to bring a gun on campus, then I could shoot as many people as I want." They are criminals; by their very nature they do not follow the rules. It would be very easy for someone to bring a gun onto campus. There is no way to control that; college campuses are too big and too open.
Since colleges have no reasonable means to prevent these tragedies, they shouldn't restrict our right to protect ourselves.
I'm not the only one who feels this way. There exists an advocacy group called Students for Concealed Carry on Campus and there is currently a proposed bill—Senate Bill 234— which would make carrying a weapon on campus a reality.
According to The Miami Herald there are already 780,000 licensed to carry firearms in Florida. Statistics show that those legally armed are rarely involved in criminal activity. In order to be licensed to carry in the first place you must undergo an FBI background check, take a safety class and demonstrate the ability to safely fire a weapon.
Allowing these people to carry on campus may just prevent another college massacre like the one that occurred at Virginia Tech in 2007, where 32 innocent people lost their lives.
The odds may be slim for someone to actually need to use their gun on campus. That being said, the odds of a car crash are relatively slim as well, but I still wear my seat belt—just in case.
If the shots ever ring out in the hallway, would you rather grab your notebook or your Glock?
More Opinion Articles
---