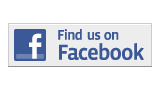 ---
Sports
Lady Shark Rises Above Adversity
By Saeli Gutierrez
Saeli.gutierrez001@mymdc.net
People react in different ways to a loss.
Smiljana Cuk, has tried to make the most of difficult times.
Cuk's father—Zdravko Cuk—passed away from heart failure just before the Serbian native left her country and committed to play college basketball at Miami Dade College last year.
"I am sad because he didn't finish [what he started,]" said Cuk, a sophomore center for the Lady Sharks. "He gave me strength to keep going."
Her devotion to her father has not been in vain. Cuk made the dean's list, with a 3.89 grade point average, this past semester, according to Head Coach Susan Summons.
"My dad was my ideal example, the most genius person I've ever met," Cuk said. "My father was always telling me, don't waste your time watching television or with games, [its] better [to] read something." 
Cuk has also found success on the basketball court. She is currently ranked 11th in rebounding in the Florida Community Colleges Activities Association with 7.4 average per game.
"[Smiljana's] father passed before she was scheduled to arrive here at MDC and still after the funeral, [she] came a long way to fulfill her dreams," Summons said.
Basketball has always been her safety net. Cuk has played the sport for 14 years.
"Basketball helped me develop physically and psychologically," Cuk said. 
In the United States, her teammates have supported her. In the process, they have also learned from her.
"[Smiljana] has taught me more about myself," said sophomore guard Melanie Ducott. 
Cuk is excited about the next chapter in her life. She hopes basketball will be a part of it. 
"We never know what can happen in the future," Cuk said. "Just take the most of what you can, in what life brings to you."
More Sports Articles
---