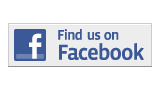 ---
Sports
Major League Player Returns To His Roots
By Hector Gonzalez
Hector.gonzalez012@mymdc.net

FROM MLB TO MDC: Orlando Palmeiro volunteers as assistant coach for the MDC baseball team. GREGORY CASTILLO/ THE REPORTER
Before Orlando Palmeiro spent 13 seasons as an outfielder in the Major Leagues, he was a baseball player at Miami Dade College.
Palmeiro, 41, is back on his old stomping grounds, as a volunteer assistant coach for the MDC baseball team.
"He breaks down the game and relates to the players really well," said MDC Head Coach Danny Price. "The guy has a pretty good idea [of] what he is talking about."
Palmeiro is teaching MDC baseball players what to do in specific game situations, and serving as a mentor.
"It's a great feeling, knowing that he has played at the highest level and that we can learn from him," said freshmen utility/infielder Micheal Fernland, 18. "He's been there and has the knowledge."\
Born in Hoboken, N.J., Palmeiro attended MDC from 1988 to 1989.
He graduated with an Associate's in Arts degree in general education before transferring to the University of Miami in 1990.
According to the Houston Astros media guide, Palmeiro had 34 RBI and batted .351 in 42 games as a freshmen at MDC. He was named to the All-State team during his sophomore season.
Palmeiro was recently inducted into the 2010 Alumni Hall of Fame, an honor given by the college to past alumni who have had successful careers after graduating.
In 1991, Palmeiro was drafted by the California Angels in the 33rd round. He made his Major League Baseball debut in 1995 and won a World Series Championship in 2002 with the Anaheim Angels.
His professional career also included stints with the St. Louis Cardinals and the Houston Astros.
Palmeiro said he is happy to be back near his "roots," after a journey through professional baseball.
"It's a love and passion for the game that has gotten me back here," Palmeiro said.
The MDC baseball players said they are benefiting from Palmeiro's experience.
Sophomore outfielder Andrew Rodriguez, a 19-year-old criminal justice major, said that Palmeiro has been teaching him the mental approach to the game along with batting techniques.
"He loves to help any kid that asks him questions with the mental, physical and offense/defense part of the game," Rodriguez said.
More Sports Articles
---