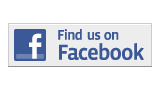 ---
Sports
Munford Leads The Way Forward
By Jessica Ferralls
jessica.ferralls001@mymdc.net
Freshmen guard Xavier Munford has been setting the tone for Miami Dade College men's basketball team lately.
Born and raised in Hillside, New Jersey, Munford, who played high school basketball at St. Benedict's Preparatory School in Newark, N.J., has made an instant impact on the men's basketball team (15-7 and 3-2 in the Southern Conference.)
Munford has played in 17 games this year, averaging 16 points a game. He also has 30 steals, and 43 assists.
Those statistics rank him 12th in the Florida Community Colleges Activities Association in steals and individual scoring.
His teammates have taken notice of Munford's quick start. Head Coach Matt Eisele said the team is working hard at running the offense through Munford.
"I think the team has bought into Xavier being the first option," Eisele said. "I think the other kids work really hard to try to get him open on offense. The point guards do a really good job of getting him the ball."
For Munford being a leader is natural. His idol is former National Basketball Association guard and perennial All-Star, Allen Iverson.
"Every time he came on TV, I always ran to watch him play," Munford said. "He always had a lot of heart and held his own. He was a smaller player, so he would always go against taller defenders. He never backed down."
Iverson's style of play has rubbed off on Munford. His scrappy style and scoring touch are paying great dividends.
"He's a great shooter and can also finish well around the rim. We have been expecting big things from him since day one, so it doesn't really come as a surprise to see him having so much success," said sophomore guard Maurice Kemp Jr. "I think he has to potential to be one of the best guards to come out of Miami Dade [College]."
More Sports Articles
---