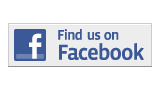 ---
Sports
New Start, New Faces
By Hector Gonzalez
Hector.gonzalez012@mymdc.net
Now the Miami Dade College men's baseball team is ready to continue where they left off last year as they move toward the 2011 season.
First year Head Coach Danny Price said he is concentrating on building his team into a cohesive team.
"It's very important that our players understand that," Price said. "All you can do is prepare your players and ask them to do their jobs, which is play hard and execute."
The Sharks finished with an overall 38-13 record and 14-9 in Southern Conference play for the 2010 season.
They settled for being named state runner-up after losing to State College of Florida, Manatee-Sarasota, 8-1, in the championship game.
Only four players from that team are returning: sophomore pitcher, Jharel le Andre Cotton; sophomore pitcher, Derek Law; sophomore catcher, Jorge Saez and sophomore outfielder Christopher Morales.
Cotton, who posted a 2.77 earned run average last year, will have to continue progressing for the teamto be successful. He has been working on increasing his arm strength and mental focus.
Key players lost were: first baseman David Vidal, who finished with 14 home runs and 61 RBI; center fielder, Jose Rodriguez and pitcher, Daniel Hernandez (9-0 record, 1.37 ERA).
Both Hernandez and Rodriguez are now playing minor league baseball in the Kansas City Royals organization. Two new players from the 23 full roster are: freshmen second baseman Andre Nelo and freshmen shortstop Jorge Vega Rosado.
According to Saez, having new faces on the team has been a learning experience. It has been, he says, a learning experience from "going from a walk last year" to becoming one of the team's leaders.
"I enjoy playing college baseball and my new position as one of the leaders," Saez said. "This year there is a lot more responsibility; we have confidence in each other."
More Sports Articles
---