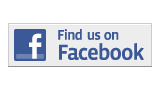 ---
Entertainment
Statham Movie Needs More Time In The Shop
By J.C. Urbina
Juancarlos.Urbina001@mymdc.net
The Mechanic is another flop of a Hollywood remake. Jason Statham stars in the film as Arthur Bishop—previously played by Charles Bronson in the original 1972 version—who disguises his assassinations as natural deaths, enabling him to walk away undetected.
After killing his dear, old friend Henry McKenna (Donald Sutherland) as part of his latest assignment, Bishop is approached by McKenna's blissfully ignorant son, Steve McKenna (Ben Foster), who has no idea that he is truly his father's assassin. McKenna asks Bishop to teach him all he knows about being an assassin—or "mechanic"—and after some reluctance, Bishop agrees.
Like the rest of his movie roles, Jason Statham plays an emotionally detached brute who makes it hard to have sympathy for. However, Statham's fans will be pleased to see him kick butt, run from explosions and sleep with women in pointless sex scenes.
The real star of The Mechanic is Foster. He vividly brings his character to life by acting out his pursuit of brutal, unclean killings based on suppressed vengeance. Despite this, the viewer can sympathize because he is grieving after his father's death.
On their assignments, Bishop and McKenna encounter very interesting characters such as a spiritual preacher addicted to ketamine and a seven-foot gay man with a weakness for Chihuahuas.
Despite the film's top-notch effects and combat scenes, the plot is catastrophic. None of the characters find spiritual closure and instead deal with their problems through cold-blooded killing. In the end, the viewer may feel that Bishop and McKenna's journey together was all for nothing. The Mechanic is an action flick, but there won't be many satisfied people walking out of the theater when the credits roll.
More Entertainment Articles
---