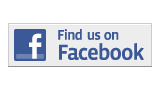 ---
Entertainment
Upcoming Events
Feb. 1: Arab-American Author James Zogby To Visit
James Zogby—Arab-American analyst, activist and author—will be visiting MDC on Feb. 1 at 7 p.m. at Wolfson Campus Auditorium, 300 N.E. Second Ave., Room 1206.
Zogby—founder and president of the Arab American Institute— has recently released his new book, Arab Voices: What They Are Saying to Us and Why It Matters, and will host a seminar in reference to his recent research with MDC students. After the forum, his book will be available for sale and an autograph session will be held.
Zogby's new release is a product of research done from 2009-2010 via polls conducted in various Arab nations.
The primary discussion concerns Middle-Eastern people's views on themselves and the stereotypes western cultures cast upon them.
The event is free and open to the public.
—Jessica Medina
Feb. 3–Apr. 9: The Birth of Coffee
A photographic documentary titled The Birth of Coffee will be featured at the Wolfson Campus' Centre Gallery— 300 N.E. Second Ave., Room 1365, from Feb. 3 through April 9.
The exhibitions creators—photographer Daniel Lorenzetti and author Linda Rice Lorenzetti—will have a meet-and-greet session and book signing at the gallery on Feb. 15 from 6 to 8 p.m. Daniel Lorenzetti has written and photographed for more than 20 magazines and newspapers including The New York Times and The Miami Herald. Linda Rice Lorenzetti's previous work includes authoring the book Introduction to the Internet.
The Birth of Coffee focuses on the farm workers worldwide whose lives depend on the growth and production of coffee.
The main content of the book is 100black and white, fine-art photographs, which feature a technique—developed especially for this project—that has applied a tint to the photographs which utilizes coffee as a medium. 
—Vanessa Martinas
More Entertainment Articles
---