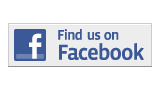 ---
News
Carpooling Program Picks Up Steam
By Kirsten Rincon
Kirsten.rincon001@mymdc.net
The "Get 2 MDC" program offered at Miami Dade College by the South Florida Commuter Service is expanding to the InterAmerican and Kendall Campuses.
The program launched at Wolfson Campus during the fall semester; it has 26 registered carpoolers. The
IAC has approved six preferential parking spaces for carpoolers" and Kendall Campus is expected to launch its program by the end of March or the beginning of April.
"We are proud to assist the Earth Ethics department in promoting lifestyle changes that enhance our air quality and support our commitment toward a more sustainable future," said Nelly Navarro, transportation demand management consultant for SFCS.
To be eligible for the program, you have to be a MDC student or employee, have a car and a valid driver's license and show proof of registration and insurance. Registration can be done at www.get- 2mdc.com
Once you're registered, a parking permit is sent through the mail. It must be hung on a car mirror. Permits are valid for one semester. Two or more students must be in the car to participate and they must drive to campus at least three days a week.
Special parking spaces are reserved for car pool participants. If the person assigned to pick you up does not show up, a backup plan exists. The Emergency Ride Home program (1-800-234-RIDE) is available 24 hours a day. Registered ERH program participants are allowed six free emergency rides per year.
"We look forward to our participation during the 'Green Fairs' scheduled at the Kendall Campus on March 9 and at IAC on March 30," Navarro said.
More News Articles
---