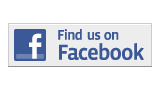 ---
News
Dedicated to Education
By Julie McConnell
Julie.McConnell001@mymdc.net

DIFFERENCE MAKER: Theo Karantsalis has been a librarian at the Meek Center in Liberty City since 2004. AKEEM BRUNSON / THE REPORTER
Theo Karantsalis, librarian, part-time government watchdog and journalist has dedicated his life to education.
Born in Alameda, California, he graduated with a bachelor's degree in Spanish from The State University of New York. He received a master's degree in liberal arts from the University of Miami and a second master's degree in library and information science from Florida State University.
In 2004 he became a part-time librarian at Miami Dade College's Carrie P. Meek Entrepreneurial Education Center. Karantsalis became an assistant library director in 2007. He has become a fixture at the College ever since.
"When you walk across campus with him, it's incredible because it's like everybody knows him. Everybody," said North Campus Library Director Nancy Maxwell.
Karantsalis, who is also an adjunct professor for introduction to library research classes, reaches out to his students. He often brings gadgets to class, attends student's funerals and weddings and has a television show on MDC TV called Library Matters to promote the library. He even makes up rap songs to use on air.
In addition, he hosts a book club at The Advisory Council of Liberty City Youth, down the street from the Meek Center. The book club is possible because of a grant from the American Library Association.
Karantsalis reads a book to a group of 35 kids from the Juvenile Detention Facility the last Wednesday of every month.
"I'm a librarian and that's what I'm about, access to information," Karantsalis said. "It's one thing to teach and it's another thing to roll up your sleeves and do it. Students can see that difference."
Although diagnosed with multiple sclerosis disorder in 2002, which affects vision and the ability to walk and speak properly, Karantsalis has remained strong.
"Look, being a librarian just fires me up, it makes me feel alive, and when I get up, I can't wait to get to work," Karantsalis said. "There aren't too many jobs like that."
He has written for publications such as The National Herald, Multiple Sclerosis Foundation, The Miami Herald and the River Cities Gazette.
Karantsalis, 49, has also represented himself as a plaintiff in several lawsuits against the City of Miami Springs, the Department of Defense and the United States Department of Justice. He is currently involved in an appellate court case, with assistance from The Reporters Committee for Freedom of the Press, to allow federal mug shots to be shown to the public.
"Access to government information is a fundamental and traditional tenet of a democratic society – it is our government, after all – and we have a right to know what our government is doing, and how and why. As a government watchdog, Theo does each and every member of the public a tremendous service," said Florida First Amendment Foundation President Barbara Petersen.
At the moment, he sends books to former students who are now in jail. Sometimes he even sends them homework, grades it and sends it back to them.
Liberty City activist Renita "Biggie Mama" Holmes believes Karantsalis is a difference-maker.
"He's god-sent," Holmes said.
More News Articles
---