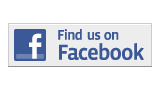 ---
News
In Brief
Freedom Tower Undergoing Extensive Exterior Repairs
The Freedom Tower is currently undergoing renovations.
"Windows and flat roofs are being replaced to avoid moisture in the building," said Juan Mendieta, director of communications at Miami Dade College. "Cracks and holes are also being repaired."
The project is being funded by a $500,000 grant by the U.S. Department of Interior and is expected to last until June.
Mendieta said that the exterior repairs do not affect the interior of the facility and upcoming events are planned to take place at the Tower.
—Alexandra de Armas
Homestead Campus Hosts Steve Beck Art Exhibition
In support of local South Florida artists, Miami Dade College is hosting a free month-long art exhibition starting Jan. 18 at Miami Dade College Homestead Campus, 500 College Terrace, Building D, Room D-101.
The exhibit, entitled Who Wants To Know? will feature an extensive collection of sculptures and paintings from former product advertiser turned freelance artist Steve Beck.
Actively engaged within the art community, Beck has been creating representational and figurative paintings for more than 20 years.
His pieces address contemporary social issues such as society's addiction to technology and the plight of American soldiers overseas.
Homestead Art Gallery curator and professor Margaret Nania said that "students really enjoy his work because they touch on subjects that they can relate to on a daily basis."
—Marvin Pineda
New MLA, APA Workshops To Enhance Student Writing
Miami Dade College is offering workshops to teach students interested in using the Health Science Databases, MLA and APA writing styles.
The MLA workshop will be held on Feb. 24 at noon, the APA workshop on Feb. 28 and March 1 at 7 p.m. The workshops will be held at the Carrie P. Meek Entrepreneurial Education Center, 6300 NW 7 Ave., in Room 1203-B. The Health Science Databases workshop will be held on Feb. 22 and 23 at 10 a.m. at North Campus, 11380 NW 27 Ave., in Room 1311.
Arlene Merves, Deborah Keeler, Tim Deline and Theo Karantsalis, faculty librarians at the North Campus library, will be lead the workshops.
"I thought it would be good to offer additional instructional sessions for the students," Keeler said.
The workshops are free for all MDC students. Sign-up sheets are available at the North Campus library reference desk.
—Crizalida Suero
MDC Welcomes Students For Annual Open House
The New Student Center at all Miami Dade College campuses will be holding a spring open house on Feb. 22-24 at 6 p.m.
The open house is a general information seminar about the college.
Prospective students will be able to meet current students, professors and staff as well as learn about school organizations and courses available at MDC. They will also be able to attend sessions on financial aid, scholarships and admissions. A tour of the campus will also be available.
To register, students must visit the open house homepage and click on the campus they wish to attend.
—Roudy Mauricin
Student Newsletter Searching For New Writers
The Writer's Block, a newsletter produced by Miami Dade College students in College Prep courses, is looking for writers.
Students who work for the yearly publication collect and analyze information about newsworthy events.
It is produced during the summer semester.
Professor Sabrina Walters, started the project last year.
Walters has previously worked as a journalist at The Miami Herald, the Chicago Sun-Times and the Philadelphia Inquirer.
To join, students must submit an application and a degree audit.
—Vanessa Martinas
Scholarship Available For Business Majors
Miami Dade College is offering students in the business field an opportunity to apply for the 2010-2011 Bayside Foundation Scholarship.
The deadline for the scholarship is on Feb. 28. There are 15, $1,000 scholarships available for full-time students seeking a degree.
Applicants must have at least a 2.5 grade point average, be U.S. citizens or permanent residents in Miami. They must also complete a 250-word essay of on what he or she will do after completing their academic program.
—Crizalida Suero
SingleStop USA Offering MDC Students Free Tax Help
SingleStop USA, a nonprofit organization, with offices at the North and Wolfson Campuses is offering free tax help to Miami Dade College students and their immediate family.
The services will be provided by certified in-house IRS tax preparers.
At North Campus, 11380 NW 27 Ave., tax assistance will be provided in Room 1164 on Mondays, Wednesdays and Thursdays from 10 a.m. to 7 p.m., Tuesdays from 9 a.m. to 4 p.m. and Fridays by appointment only from 10 a.m. to 4 p.m.
At Wolfson Campus, 300 NE Second Ave., the services will be provided in Room 2104-6 on Mondays, Wednesdays and Thursdays from 9:00 a.m. to 6:00 p.m. Tuesdays and Fridays will be by appointment only from 9 a.m. to 4 p.m.
—Rafael Tur
Wolfson Campus Presents Career Week, College Fair
The Advisement and Career Services Department at Miami Dade College Wolfson Campus, 300 N.E. 2nd Ave., will be hosting the 21st annual Career Week from Feb. 14 to 18.
Career Week is designed to help students clarify doubts and questions about career pursuits and the university transfer process.
This will be a once-in-a-year opportunity to meet with university representatives from local, national and international educational institutions.
Professionals and faculty from MDC will present careers in areas such as sociology, anthropology, mathematics, science, technology and engineering fields.
The week will close with a College Fair on Feb. 18 from 9 a.m. to 1 p.m. at the Chapman Conference Center in Room 3210. Students will learn of different options for colleges and universities and will receive information about admission criteria.
—Laura Vargas
Pat Andrews To Speak At North Campus
Miami Herald Breaking News Editor Pat Andrews will speak at Miami Dade College's North Campus, 11380 NW 27 Ave., Room 2158 on Feb. 24 at 10 a.m. as part of the MDC Journalism Speaker Series.
Andrews supervises reporters covering breaking news and enterprise at The Herald. She also oversees editors responsible for local content that includes coverage of the police beat, schools and courts.
The event, which includes a presentation by Andrews, is free and open to the public. It will also include a 15-minute question and answer session.
—Jose Prado
Kendall Campus Kicks Off Black History Block Party
Miami Dade College's Kendall Campus, 11011 S.W. 104th Street, will be hosting a Black History Block Party at the Fred Shaw Plaza, on Feb. 25 from 6 to 11 p.m.
Kelly Sydnor, adviser of the Student Government Association, will be hosting the block party event.
The event will feature performances by local fraternities, sororities and churches. It is free and open to the public.
—Vanessa Martinas
More News Articles
---