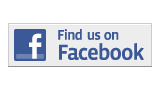 ---
News
Information Kiosk Aims To Inform
By Jose Prado
Jose.Prado001@mymdc.net
A new touch screen information kiosk resembling a 46-inch smart phone is now available to students at the Kendall Koffee House to help answer basic questions about the campus.
The new iPad-like technology was the brainchild of Javier Rodriguez, director of the Media Services Department at Kendall Campus. Rodriguez has always wanted to create an interactive map for students to be able to find where they need to go as fast and as efficient as possible.
Now, using the touch-screen kiosk machine, students can find a map of the campus, department locations, and a calendar of events, among other things. The device is actually a flat panel TV with an outside case that was designed to look like a smart phone.
"It's cool," said Kitt Thompson, 19, a computer information systems major. "A map of where to go around the campus can be helpful. The calendar is also very handy, it'll help organize all the information in front of you. It's unbelievable."
A group of graphic artists and other experts worked together for a while to make the new kiosk a reality. They debated which programs or tools to use. Then one day, the idea of the giant-faux smart phone came to Rodriguez by accident.
"I couldn't find my glasses so it was hard for me to see my iPhone," Rodriguez said. "That's where the idea for a giant smart phone came along."
The Media Services Department has remote access to the device allowing them to update it with new information. If the device is successful at Kendall, it will be introduced at other MDC campuses, Rodriguez said.
Gregory Castillo contributed to this report.
More News Articles
---