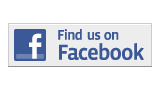 ---
News
North Campus Inaugurates New State-of-the-Art Wellness Center
By Alexandra de Armas
alexandra.dearmas001@mymdc.net

LONG BUMPY Road: In 2007, construction on the center halted due to lack of funding. The Aquatic and Fitness center will be open for spring 2011. AKEEM BRUNSON / THE REPORTER
The North Campus celebrated the inauguration of its $6.8 million Aquatic and Fitness Center on Feb. 14.
The facility has 80 exercise machines, a competition pool, a diving pool with an underwater observation room, a locker room with showers, four classrooms and an aerobics room.
It is located in Building 500.
"This facility is very different and unique from the ones at Wolfson and Kendall because it has a heavy academic component to it," said Cristina Mateo, dean of administration at the North Campus.
According to the Director of the School of Justice, Hector Garcia, the School of Justice at North Campus and the staff at the Aquatic and Fitness Center will offer three "courses of instruction in Homeland Security Waterborne tactics training for the first time."
The courses are underwater crime scene processing, underwater search and recovery and water borne tactical operations.
Students will use a 40-foot by 60-foot diving pool that is 12-feet deep to practice rescue techniques. Instructors will evaluate the students from an underground observation room.
"There are also 6-foot [by] 10- foot custom made dive platforms to simulate water entry from a dock, boat, bridge and helicopter," said Noemi Zaharia, Aquatic and Fitness Center director. "We also have a one-of-a-kind prop car that can be lowered into the training well for instructional training simulations."
According to Mateo, North Campus is the only college in Florida that has a certified competition swimming pool.
The swimming pool is 25-yards by 30-meters. It has nine lanes and a two-section shallow water instructional area. According to Zaharia, a two-time Olympic medalist, the pool has the ability to accommodate water polo games.
The project was built using Physical Education Capital Outlay funds.
More News Articles
---